How to Start a Work-From-Home Agent Program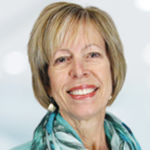 In times of uncertainty, there is one certainty you can count on - and that's the need to maintain business continuity. Your customers expect it. At the same time, you need to care for the safety and well-being of your contact center agents. Fortunately, these two requirements are not mutually exclusive -- this is where a work-from-home program bridges the gap.
Moving with speed is imperative. At the same time, it's essential to address several critical areas upfront. This is the first in a series of blogs that will guide you through these uncharted waters and is based upon my experience in guiding hundreds of companies as they launched Home Agent programs.
Several decisions will need to be made upfront. Let's outline and explore a few of the primary areas you'll need to define for a successful Home Agent initiative.
Who will participate?
Despite the urgency of starting up your Home Agent program, it's highly advisable to try it before launching it broadly. Select a subset of your agents to work out the kinks.
Many agents deem working from home a benefit; you may have more volunteers than you can accommodate. Select the initial wave carefully. Ideal participants are experienced agents who are solid performers, and who are unflappable when technology glitches or unexpected events occur. However, you'll want to ensure some of your tenured agents are in the office, or accessible remotely, so they can support less experienced agents.
Be sure to involve your HR department to ensure there is no bias in whom you select.
Who will pay for it?
That's a tough question - and the answer may be all of it, none of it, or somewhere in between. Most companies land with the "somewhere in between" approach.
Minimally, you'll want to make sure your agents are equipped with reliable laptops that have the right software applications and the ability to securely access the files and resources required to do their job. That's likely going to be easier if you provide your agents with laptops.
And of course, high-speed internet is essential. Many homes are already equipped with high-speed internet, but you'll want to ensure there is sufficient bandwidth at all times of the day and evening. Your IT department can provide guidelines.
How will agents learn what they need to know upfront?
Don't underestimate the need to create a manual that defines every step of the processes and procedures for ensuring internet connectivity, getting on-line, and logging into the necessary applications. This manual should address common problems and outline how to best deal with them. When an agent is struggling, is there a specific group within your IT team that can provide assistance?
Some companies actually simulate a work-from-home environment in the office. When agents are going to be transitioning to their home offices, they start here. Are they successfully able to log in and take calls? Once comfortable in this training environment, you could purposely induce common problems such as loss of internet connectivity. Does the agent have the knowledge to troubleshoot basic connectivity issues or do you need to provide more guidance?
Do agents know they need to alert their supervisor the moment there's an issue? Equip your agents with the ability to reach supervisors or experts throughout the company if needed, using tools such as Expert Connect.
What does your policy statement need to address?
I can't overemphasize the importance of creating a robust policy statement. This topic warrants a detailed blog to follow, but to kick-start, your thinking here are several topics you'll want to address:
What are the qualifying criteria for participation?
Will you specify a trial period? For how long?
What are the measures of successful remote working?
Will you assess a prospective home agent's work environment beforehand?
Is a private noise-free work environment required?
You will want to include caveats in your policy statement, such as:
"This policy is subject to change at any time…"
If a trial period is stipulated, what is the timeframe?
What happens if the agent doesn't meet performance criteria?
Once your policy statement is defined, ensure your HR director and your legal department review and approve it.
Require agents to read and sign the policy statement before they begin to work from home.
How will you measure success?
From an agent performance perspective, fortunately, you will have the same tools with remote agents as in-office agents. Your contact center analytics solution measures performance regardless of agent location. The same is true for quality management and speech analytics tools. Be sure your home agents know you can assess their performance with the same robustness as if they were in the office.
Define - then refine
Regardless of how thorough you've been in defining the processes and procedures, expect to have a few glitches. That's the case even with companies who have had the luxury of time to carefully plan their Home Agent programs over a period of several months.
That means your process and procedures documents and policy statements are living documents. Expect to revise them often over the first few months. Plan to review and assess them periodically once your work-at-home program is going smoothly because you'll undoubtedly need to make tweaks periodically.
Stay tuned for more details about the above topics as well as other areas of consideration. It's important to know that while a work-from-home program offers the benefit of business continuity amid times of uncertainty, you may also discover additional unexpected successes -- such as improved agent retention and morale.
---