How Cloud Communications Can Boost Your CRM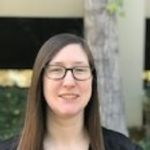 Michelle Fitzsimmons
February 13, 2020
Improving customer experience is a proven way to increase market share. Customer relationship management (CRM) software gives businesses a competitive edge by harnessing customer data and interactions, allowing team members to be more responsive and provide better customer care.
Customers reward companies that prioritize personalized service. According to Accenture, a leading global professional services company, 65% of consumers are more likely to buy from a retailer that knows their purchase history versus one that doesn't.
CRM can facilitate the kinds of customer experiences and workplace efficiencies that help businesses stand out from the crowd. But there is one obstacle that could stand in the way of optimal CRM performance: your communications.
Outdated Systems Are Set Up to Fail
Whether you have an outdated on-premise system or a legacy cloud solution, older business communications platforms weren't designed for easy CRM integration. CRM doesn't need a phone system to function, however, failure to integrate the two platforms can have negative effects:
Dissatisfied customers
Low user adoption
Wasted staff time
Data gaps
Manual data entry is one of the biggest drawbacks of using disjointed systems. Every call must be logged, and it's harder to create an accurate customer history. When employees manually log calls, they spend less time servicing customers. And when they do help customers, their frustration with the systems can boil over into poor customer experience.
Staff may decide to forgo using the CRM altogether or do the bare minimum. The impact of low or partial participation is a failed CRM deployment. Inconsistent data input makes accurate pipeline tracking, reporting and forecasting impossible.
Cloud Communications to the Rescue
By adopting a cloud communications solution that easily integrates with a CRM platform, employees can get back their time, but that's not all. A cloud-based system that features out-of-the-box CRM integrations allows businesses to experience these benefits:
Higher customer satisfaction: When communications and CRM work together, your team members can see who is calling before answering the phone. Customer details, such as call history, pop up on the screen, allowing for faster, more personalized service.
Simplified team management: A system that automatically captures call details helps to streamline and standardize sales and service processes. Businesses can eliminate communications trouble spots and onboard new hires quickly and easily.
More productive sales and service teams: Employees are most successful when they are selling and servicing, not handling administrative busywork. When your phone system is embedded in your CRM, call and contact data is automatically logged, so it's quick and easy for employees to track customer and prospect interactions.
Robust pipeline analysis: CRM reports are only as good as the data they are built on. Automated data input raises user adoption, making sales forecasts and team performance metrics actionable and reliable.
Mobile support: Some business phone and CRM integrations automatically log incoming and outgoing calls from mobile devices. Employees don't face a backlog of manual updates when they return to their desks.
Get More from Your CRM
8x8 X Series features out-of-the-box integrations with leading CRM platforms, including Bullhorn, NetSuite and Salesforce. These integrations make it fast and easy to use communications and CRM together. Team members can handle calls from within their CRM, reducing friction caused by moving between different applications. Managers can see real-time call activity insights and use this information to make smarter business decisions.
To learn more about how X Series works with CRM platforms to improve customer experience and maximize team performance, visit our X Series page.
---