HIPAA Help for 8x8 Business Phone Service Customers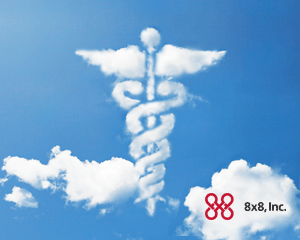 Could your business be sued or fined for using a business phone service, fax system or call center software that doesn't meet new HIPAA security and privacy regulations?
That's a good question, because even businesses that never had HIPAA issues before are finding themselves subject to new rules. Worse yet, many of those who are now violating the law, don't even realize it.  Even less well known is the fact that businesses could face compliance problems due to their downstream suppliers' compliance problems—and those of their business phone service providers.
8x8 Offers Unrivaled Compliance Help for Its Business Phone Service Customers
Because of tighter HIPAA regulations that became more widely enforceable late last year, companies don't just have to comply themselves. They must now meet a higher standard, ensuring that other entities they do business with also comply with HIPAA. And although the industries most affected used to be concentrated in the healthcare and insurance industries, the new regs are broad enough to include many other businesses as well. So now it's not enough just to take responsibility for your own practices; you have to worry about others' as well.
But 8x8 offers our customers compliance and security help in a number of ways. First and foremost, because we've focused for so long on meeting the highest standards in the industry—including HIPAA, FISMA, and a variety of others—8x8 can provide its customers with a Business Associates Agreement.
A Business Associates Agreement means that you can rest assured that your HIPAA compliance won't be at risk from your telecommunications provider or your business phone service, something that no other major VoIP provider advertises.
As a matter of fact, some of our competitors have even admitted in their SEC filings that their business phone service is not HIPAA compliant, and that when it comes to information covered by HIPAA, their business phone systems "should not be used for these purposes."
8x8 can offer HIPAA Business Associates Agreements because it has long been a leader in third-party compliance validations among business phone service providers. Let us partner with you to help your organization achieve regulatory compliance. For more information, check out our recent blog on this subject, or contact your 8x8 sales representative.