The High Cost of Siloed Communications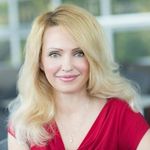 Tricia Morris
September 25, 2020
In two new research notes, industry analysts warn about the negative impact disparate communication and collaboration solutions are having on employee productivity. Constellation Research VP and Principal Analyst Dion Hinchcliffe, in Reducing Team Communications Silos for Better Worker ROI, notes "over the years, the digital communications experience has grown ever more fragmented and complex, to the considerable detriment of effective engagement and collaboration both between workers and between them and other key stakeholders such as customers or partners/suppliers."
In The ROI of Uniting Unified Communications and Contact Center, Aberdeen VP and Principal Analyst Omer Minkara defines what this means for the contact center and a brand's customer experience specifically. Pointing to a recent survey of more than 300 global organizations, Minkara has found that "the lack of effective technologies agents need to do their jobs is the number one cause for poor agent productivity and performance.
"When agents spend more time looking for information or try to find subject-matter experts (SMEs) to help address an issue, the customers are more likely to get frustrated due to lengthened wait time in addressing their needs. Some of these frustrated customers will likely stop doing business with the company — further increasing the cost of poor agent productivity."
What is this costing organizations overall? This infographic details the time-is-money impact of siloed communications: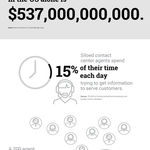 Looking to read more on this subject? Click here. To see more on 8x8's solution when it comes to the issues above, click here.
---