Helping the Non-profit Helpers Who Give People a Hand Up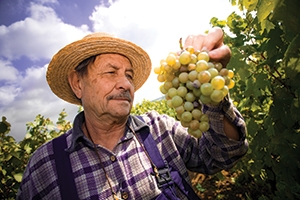 Sometimes, it's an honor to be of service to those who serve others.
At 8x8 we feel that way about many of the organizations who use our services to stay connected to their stakeholders and conserve precious resources, so they can maximize the good that they do in the world.
Non-profits Need Simplicity AND Mobility
Here's a prime example: Oregon Human Development Corporation (OHDC) is a not-for-profit human service organization that has been providing services for farm workers and disadvantaged individuals throughout Oregon since 1979.
They help people to help themselves, with services that include support, referral, advocacy, resources, assistance and education. They're funded through a variety of contracts with federal, state, local, and private funding sources.
But OHDC was having trouble coping with the complexity and expense of supporting multiple communications systems, one for each of its seven offices. Plus, workers often missed phone calls or had to ask people to call on their cell phones, because the staff had trouble getting calls out in remote locations.
"We are often away from the office helping people or at a conference or workshop, so we need a good communications service. We wanted to streamline our communications, so we could spend less on overhead and more on clients," says Martin Campos-Davis, Operations Director of OHDC.
A Win for All Concerned
8x8 was able to help OHDC and save them money. It was a win for all concerned.
"We have a lot of staff that does outreach, so we really like the 8x8 Virtual Office mobile app," says Campos-Davis. " Whether we're on our 8x8 phones or our own cell phones, the caller sees the office number and gets an office experience, rather than a personal cell phone number."
The nonprofit organization also got better call routing, mobile capabilities and automated answering. Campos-Davis saw 8x8 as a possible win on all fronts.
"I like it that you don't need a separate subsystem for every office. You have one system that works for all your offices and devices," says Campos-Davis. "We also like the fax service, and the meetings are as good as GoToMeeting, but they're part of the same service we have for everything else."
And when your work is to give people a way to achieve self-sufficiency, that's a win for everyone. To learn more, read the case study.