How Cloud Communications Keeps Business Running During Unexpected Disruptions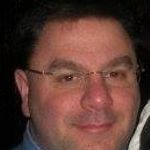 Brian Schwartz
March 27, 2020
This is the first of a three-part series on the three Rs of surviving and thriving through a business disruption: Readiness, Responsiveness and Resilience.
More than 80% of businesses use or plan to use cloud telephony solutions, according to Frost & Sullivan, a business consulting firm. Business readiness/continuity is increasingly one of the reasons why.
We are now hearing from many organizations that suddenly need to establish remote worker programs or make changes to the number of phone lines they have so their employees can continue to communicate and collaborate with one another and with customers during business disruptions. They are asking, "How do we keep our business open when our offices are closed?"
The cloud was built for moments when the unexpected happens—during good events and bad ones. Bringing the cloud to our customers to help them stay connected through it all is a big part of 8x8's mission.
The Cloud gives you agility Business readiness is being prepared to adapt to fast-changing circumstances that impact your organization. Whether a natural disaster occurs, your company makes a large corporate acquisition or a big customer win means you have to open an overseas office ASAP, you need to plan properly so your organization has the tools and resources it needs to scale telecommunications services up or down and enable your people to be productive from anywhere they can get an internet connection.
How to get started today Work with your suppliers and trusted advisors to help you develop your business readiness program, which should establish remote work policies and ensure you have the right mix of network bandwidth and application services to meet your needs.
It is also important to enable your workers to have the right mobile and desktop tools to work as productively as if they were in the office. Additionally, you want to be ready to onboard new employees to your remote work program quickly.
Sample questions to ask your Cloud Communications Provider:
What if I need to provision 200 phone numbers from 30 countries in 24 hours? Can cloud telephony help me do that?
What are some of the security implications of enabling employees to work from home?
For my locations of all sizes, including employee homes, what are the bandwidth requirements I need to meet to deliver a great video conference experience?
In a disaster, the continuous availability of our CRM is a top communications requirement. How can we ensure tight integration with our cloud phone service so neither goes down?
Following an acquisition, I have to deploy collaboration services to a new set of business units, some of which use 8x8 Virtual Office, Slack and Microsoft Teams. How can I let these people use the services they are used to while maintaining one phone service to administer and manage?
Keeping the phones available, enabling employees to collaborate with chat capabilities, video conferencing, file sharing and providing access to applications from anywhere at any time is now on par with data protection and website availability as components of a solid business readiness program.
Register today for the upcoming 8x8 Webinar series on business continuity. The first one, Critical Tips for Business Resilience, is on Tuesday, March 31, 2020, at 9 am PT / 12 pm ET / 4 pm GMT. Featuring Sarah Harvey, Intralinks senior global telecom analyst, this webinar will discuss how you can help your company meet or exceed customer expectations during a crisis including how to address increased work-from-home requirements.
---