Give Your Network a VoIP Health Check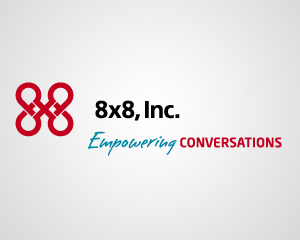 If your IT staff is attempting to troubleshoot poor voice quality, a failed conference call, or calls that don't dial out, they may be looking for the cause in the wrong place.  Instead of suspecting the telephone, your team might be well served to look for network issues, bandwidth utilization problems or even a misalignment between data and VoIP network design. The fact that many VoIP enabled businesses have phone service at multiple locations can add to the difficulty in diagnosing network problems.
To help you, 8x8 engineers created a tool which simplifies the task of network diagnostics.  Using the right tool can make the network discovery job much easier for your IT staff. The 8x8 Network Diagnostics Tool helps you measure your network performance relative to the performance of your 8x8 Virtual Office phone service.  Simply download and install the application on your MS Windows computer. It is important to run the test first while the Internet connection is idle or under minimal use. This will give a baseline result and indicate how your network is running without any load. Running the test again at the peak busy time or when you have call quality issues is the second step and equally important. 8x8 technicians will use both test results to assess the performance of your network.
Download the application here and follow the installation wizard instructions.  Running the test is as simple as point and click.  You will get a full analysis of six factors which affect VoIP performance: DNS, Ping, Trace Route, NAT, Media, and Fragmentation.
Your IT staff will now have the necessary information to diagnose network issues with the help of 8x8 technical support.