Growing with SMBs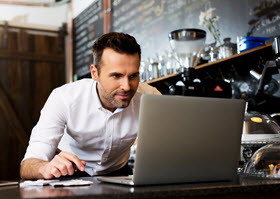 The small and medium business (SMB) market is an important customer segment for 8x8, and a significant portion of our business today. According to the US Small Business Administration, the small business sector in America has a large impact on the overall U.S. economy and represents more than 28 million businesses, accounting for 54% of all U.S. sales.  This sector is also outpacing big businesses in the rate of growth and job creation.
Like their enterprise counterparts, technology is a key focus area for SMBs with security, mobility and cloud services ranking high.  These businesses often choose cloud services for important technology capabilities, allowing business owners to focus on their core competencies, servicing customers and growing their business.
8x8 Global Cloud Communications
8x8 has been partnering with SMBs now for many years to provide enterprise-grade cloud communications solutions with the highest levels of security, reliability and advanced capabilities tailored for the unique needs of these businesses.  Here's what a few customers have to say about our unified communications and contact center solutions.
"Even though we have many locations, we want to retain a small-company feel," explains Peter Mares, director of project management and technology at Pivot Physical Therapy.  Mares serves as the sole IT professional in charge of Pivot's phone systems and he gives high praise for 8x8's flexibility and self-service system administration.  "With 8x8, we can pick the way we want our phones to ring and make any changes ourselves. We're not at the mercy of a service provider.  And the admin interface is so simple that one person–me–can manage our whole 8x8 phone system."
 "It was clear that moving to the cloud would improve our business continuity," says Mandy Herbert, director of marketing and public relations for Patient Services, Inc., a nonprofit premium and copayment foundation. "We wanted a contingency plan and backup services to ensure our patients and donors could always reach us. 8x8 delivers a complete, robust, cloud-based contact center that meets our needs very well."   
SMB customers represent almost 50% of 8x8's business today and we are thankful for their continued support and confidence. Still the opportunity ahead is vast as according to Gartner, only 20-25% of the US SMB market is penetrated today.  As we double down on delivering world-class cloud communications solutions, service and support, we are continuously expanding our SMB team and capabilities and in fact, this past week we moved into our newest office space in San Jose, California, where we're bringing all our SMB teams under one roof- sales, implementation, deployment & technical support- to drive greater synergies and deliver maximum value for our customers.
It's a cool new office space with open concept floor plan, fun colors, couches and more. Check out some of the photos here: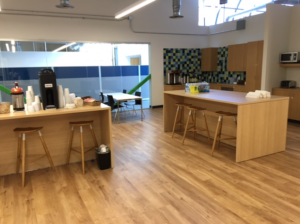 These are exciting times for the SMB market, our customers and 8x8. We look forward to continued partnerships with current and new SMBs globally!