Good Customer Service Is Still the Rule Great Companies Live By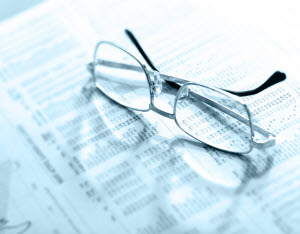 Yesterday in this space, we discussed an idea that's gotten a lot of play in the media lately—the idea that there is no relationship between how well a company does and the level of customer service that it provides. 8x8's CEO Vik Verma said that if the author of the original article—Bloomberg's Eric Chemi—was right, then it would defy common sense, and he'd still rather focus on making customers happy. We're tempted to leave it at that, but since so many people are still scratching their heads about exactly where the flaw in Eric's argument lies, let's go a little bit deeper.
The 'Junk Rally'—A Dangerous and Fleeting Illusion
Let's go back to the data and the American Customer Satisfaction Index (ACSI) folks—who are experts that deal with satisfaction issues every day. It was their data that Eric used to compare with stock returns, and since the article ran, they've been inundated with questions and have therefore posted further analysis on their website.
They say Eric's wrong, too. They point out that the only time in decades that the hated brands did better than the most popular ones was 2013.  Why would that only be true for the most recent available year?
The answer? As the  ACSI puts it, in 2013, "investors have favored low-priced stocks (which have performed poorly in the past) over high-quality stocks (which are, appropriately, priced higher). In that sense, what we have is a junk rally."
So there is no association between successful stocks and poor customer service, which is even more apparent if you look at previous years. The real association is between "junk stock" companies and stock market success—and ONLY in 2013, a year known for a lot of market turmoil, as well as a spectacular fits-and-starts recovery.  Eric's conclusion was an illusion, and even that illusion only lasted for a single year, 2013.
As the ACSI wrote on its website, "The idea that customer satisfaction doesn't matter, or that poor customer service is a road map to stock market success, is the stuff that satire is made of."
The Excel regression feature can be a very dangerous thing in the wrong hands.
Real Companies, Real Customer Service Advantages
Real companies, on the other hand, often see substantial payoffs from improving customer service. We talk to the management of these companies every day. They are passionate about helping customers and making customer service pay off in the long run for their companies.
For example, Buildium is not yet on the ACSI mega-brand list—even though its software helps to manage more than 750,000 residential units of 8,000+ customers in more 30 countries around the world. But it has invested in cloud-based call center software and other technology to boost its customer satisfaction rates—to 99 percent—because the company's management considers it profitable to do so.
As Alan Laurentano, call center manager at Buildium, puts it, "Buildium is known for the quality of customer service we provide. It's become a competitive differentiator for us."
Buildium executives are working hard to make sure the company keeps its competitive edge, and it's paying off for the growing company. "Thanks to the data we collect [from cloud-based call center software], we can measure our performance and validate our claims."
And claim validation is something that was clearly lacking in Eric's Bloomberg Businessweek article. So if you're like me, and the idea that terrible customer service is the key to profitability is extremely disturbing to you, rest easy.
A good customer is still always right. And doing the best you can for your customers is still the best path to business success.
For yesterday's blog post by 8x8's CEO Vik Verma, read Great Customer Service Is Job #1 for CEOs