Global Channel Partner Perspectives on the Move to Cloud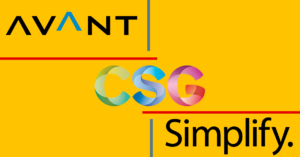 Earlier this month, we announced the next generation of our international channel program, Channel 2.0, which enables 8x8 partners to accelerate growth by taking full advantage of the industry shift from product-based, on-premises solutions to cloud communications and deliver maximum customer value.
As part of this launch, we chatted with three of our key global channel partners: AVANT, CSG and Simplify.
Drew Lydecker
President, AVANT
Tasso Mangos
CTO, CSG
Brent Saxon
COO, Simplify
Here are some highlights from our conversation.
Q: What are some key trends you're seeing in the communications market today and how are these different or similar across the various regions around the world?
Brent/Simplify: Customers are moving away from traditional on premises-based systems to the cloud. They want to standardize everything across one platform for the enterprise, remote locations, retail stores, even the contact center. There's a multitude of things they need to cover: remote workers, mobility, collaboration tools, APIs, CRM, and integration into the contact center. Customers are moving away from a capex model to an opex model. They're also looking for enhanced reporting and analytics that they can get from the platform.
Drew/AVANT: We see a tremendous amount of opportunity in the cloud world. AVANT was born in the cloud, is a distributor of cloud services and is focused on sales enablement. The trend we're seeing right now is companies taking advantage of the API economy. In general, there are so many different things happening today that are completely disrupting the way business is done.
People are looking for the easy button to be able to put it all together, whether it's collaboration, voice or, all of the things that a Unified Communications as a Service (UCaaS) environment replaces, because there's a shortage of IT talent in the marketplace. What they're looking for is: How can we combine all of these things that, as a business, are mission-critical to us, including voice, and how can we make it as simple as possible?
Q: Drew, are you seeing similar trends across the various regions that AVANT sells into or are there significant differences?
Drew/AVANT: Most of the trends are similar across the world. The only difference is we're seeing some parts of the world are a little bit behind in adopting newer technologies. With our presence in London, and having spent a lot of time there recently, we've discovered some of the brands that are disruptive here in the United States are just catching up overseas, especially throughout Europe. Education isn't as quick as it is here in the US, but as soon as everybody gets up to speed on what's available in the marketplace, people are quick to jump on board.
At the end of the day, nobody–no matter where you're from, no matter what part of the world–wants to own and operate a PBX system when there are true, easy buttons that allow them to tie everything together. In my opinion, people in the past have never been so accepting of niche providers to help solve their problems because they were so reliant on the large household names/vendors of the world. As the old saying goes, nobody ever gets fired by going with the incumbent.
Nowadays, companies are more interested in the laser focused providers, especially in the cloud space. Because when they do that, they receive a level of service that they've never had before. This acceptance is contributing to the incredible opportunities in the UCaaS space.
Q: Tasso, what are you seeing in Australia and across the globe?
Tasso/CSG: It's quite similar in terms of cloud adoption. Businesses now are very much aligned with the benefits of the cloud and it's becoming second nature today to think about a cloud-first policy for businesses.
In Australia and New Zealand, in particular, we've had a very long legacy of monopoly, on-premises infrastructure and telecommunications providers, and that's starting to break apart now. We're seeing businesses in this part of the world become much more confident in the underlying communications infrastructure and they're now looking at the cloud communications portfolio as the next step for mobility and to delivering an integrated solution for their end users.
I think one of the key drivers when we talk about mobility is that it's not just about mobile devices, but it's also about physical environment independence. This means you can move offices easily and at a very low cost in terms of employee migration, movement, and expansion of businesses. We're seeing very similar things, and I think Australia and New Zealand are catching up in terms of the underlying support infrastructure, but the adoption rates are quite similar.
Q: All of you talked about the move to cloud and the increasing trend towards a single communications platform. How is this impacting your business model as a channel partner?
Tasso/CSG: CSG has been focused on the communications industry for about 20 years now, and the shift to cloud has created new opportunities for us. There are three major areas where we've changed our business model and how we talk to our customers: 1) the operational aspects around reducing complexity, lead times, and enabling rapid deployment; 2) simplifying IT; and 3) being able to deliver a zero-footprint solution, which has been a massive step for us as an organization.
In the financial sense, having a subscription-based solution has removed the cash flow pressure for medium-sized businesses and enterprises, and the logistics piece around support has reduced our operational overhead from an 80 percent on-site requirement, where we send engineers on site to look at a traditional on premises PBX. Now we can triage, review, and resolve remotely, which means resolution time, efficiency and customer experience is greatly improved. Cloud communication has transformed the way we deliver solutions to our customers.
Brent/Simplify: Our business model focus is really on the enterprise space today. When you look at enterprise customers, they want to make things more simple, more scalable, more cost-efficient, and are looking to solve business problems. When you consider going to a single platform, not just across North America, but the world, you're now able to pull things like reporting and analytics to help them make business decisions which they couldn't do in the past.
Drew/AVANT: There is an unbelievable shortage of IT talent right now. There are more challenges than ever before. One is combining the API economy with what they have inside of their business. What we're finding is people are not equipped in house to bring in an on-premises solution, get all of the moving parts, put them together, and manage the entire workload. They're really looking for a single provider that can help them across multiple vertical solutions.
With the UCaaS market in particular, you're solving for so many things. You're solving for telecom, for voice, you're solving for HR, being able to tie into certain business systems. You're tying into some of the sales leaders that are looking for some of that Slack-like technology. You're putting it in one monthly recurring scalable bucket that gives you pretty much every feature and functionality you could ever dream of. It just works, and you get customer service that is an extension of your IT staff.
Q: What advice would you give other channel partners that are looking to make this shift to selling cloud communications?
Drew/AVANT: I know we're all a little bit different here, but our customers range from the world's largest VARs to the leading trusted advisors helping people make educated decisions through the confusion and disruption taking place in the market. We really educate people on next-gen technologies like 8x8.
Our suggestion is to make sure that you find a partner that can help you tap into this next-gen market. Just having a SKU as part of the portfolio doesn't necessarily help you enable your customers to understand the capabilities of the 8x8's of the world. Look for that partner that can help you through the complete end-to-end journey to the cloud.
Brent/Simplify: The biggest advice I have comes from mistakes that I've seen other partners make. They are dependent solely on their communications provider partners. I would say: Go out and hire your own internal technical resources to be able to sit down and have trusted conversations with clients. This is going to go a long way in playing the trusted advisor role. We live in an on-demand world. Drew Lydecker said it earlier. Everybody wants that easy button.
We tell our team members today, "Look, if you're not having this conversation right now, someone else is." What we try to do is just equip them with the right technical resources to go out and have that conversation.
Tasso/CSG: CSG is a service provider delivering a lot of IT-based solutions and we've transformed our business to a cloud-first approach. What I would say to other service providers is that those technical support and technical design skills that you have for on-premises based solutions across the spectrum can be easily transferred to cloud-based delivery mechanisms.
There's a huge market opportunity. In Australia alone, I think our on-premises footprint is still above 80 percent, so there's a big upside opportunity and there's market willingness out there to start talking about cloud as a first option for new technology and the evolution of IT systems. A partner that can enable and support that process is something that every service provider should be looking for.