From Hot Tubs to European Road Trips, 8x8 Keeps Your Secrets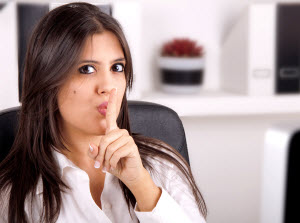 Do 8x8 customers have more secrets than anyone else? Or do they just hide them better? With all kinds of options for call forwarding to mobile devices, ring groups and other VoIP technology options, the world may never know.
Nobody Needs to Know—When You're Touring the Old Country or in Vegas
Many businesspeople say they love being able to travel to exotic places and still keep things running smoothly back at work. But does it REALLY work so smoothly that callers don't know you're gone?
David Wolf, president of United Automotive Appraisal, decided to find out. He gave the system the acid test, on an extended trek through Europe.
"We are based in Florida and have several offices around the country all using the 8x8 system," says Wolf. "One summer I took a month and toured Europe with my phone, notebook computer and wireless card. I worked every day and talked with clients and staff every day for a month and no one—and I mean no one—knew I was in another country—or actually, ten other countries, for that matter."
Wolf was so impressed that he decided to take his whole crew on a working trip—to Las Vegas.
"We got one room to use as an office, and worked for two whole weeks, and not one time did a client ever know we were not in the office! That flexibility is why we love 8x8!"
Where You Relax after a Long Day of Entrepreneurship is YOUR Business
Some entrepreneurs say they can never really let go of the business they created. But they can relax a little, and still keep an eye on things. That's the case for Steven Sashen, founder of Xero Shoes, a line of comfortable, minimalist shoes and socks that boast the comfort of being barefoot.
"8x8 lets me bring my office with me wherever I go," says Sashen. "If I want to work from home or I'm on the road, I don't lose touch with my business. And now with the Android app, I can do business from anywhere, and nobody on the other end knows that I'm sitting in my hot tub."
Home is (Sometimes) Where the Business Is
Susan Hamberg, office manager RIA RIES Insurance, says she loves the ability to frequently visit a second home in Michigan she loves—even though she works in Cincinnati, Ohio. "You can have your calls transferred anywhere," she says. "With the app on my iPhone, I can take calls on the way up. While I'm there, I have my VOIP phone with me and no one knows that I'm even out of the office." See how you can combine work and play, with 8x8 VoIP, perhaps one of business's best kept secrets.