Expert: How to Pick the #1 Cloud Communications Provider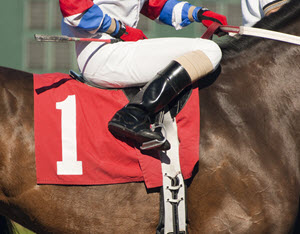 As American Pharoah's recent stunning victory proves, it can be tough to pick a winner—at least in horse racing. But Infonetics' Principal Analyst Diane Myers has been picking winners in the cloud communications arena for years, so she knows what enterprises of all sizes need to communicate, collaborate and provide first-class customer service.
Myers says the winning formula includes financial stability—to avoid orphan technology. Nobody wants to get stuck at the gate with an unsupported phone system because the company that provides it couldn't find a way to do business in a sustainable way.
But enterprises also need a company that can help them meet all their communications needs. Just as a Triple Crown winner needs to win all three of the races in the Kentucky Derby to achieve the title, the #1 unified communications provider needs to "do it all"—as sportscasters say—for its customers.
These days, the bar is high: superb global phone service;  a web conferencing service for collaboration anywhere, anytime; world-class security, reliability and compliance; and customer-contact capabilities for world-class customer experiences.
We've also developed first-rate Big Data analytics, so you can "take the communications pulse" of your company or even individuals and departments. And, we've now achieved the ability to guarantee both reliability and quality of service, something that puts us above our competitors when it comes to meeting all of our customers' needs.
Diane makes these points well, in this short, spot-on video.
Thanks to Diane and Infonetics for recognizing 8x8 as the #1 provider of cloud unified communications for the second year in a row. And like American Pharoah, we'll work hard to make it three in a row, for the trifecta.