Enhancing the Retail Customer Experience with Cloud Communications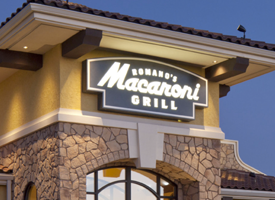 As your business interacts with consumers in an increasingly digital manner, your business strategy has most likely shifted to focus on new technologies and innovative marketing approaches. However, as you continue to push your business further into the digital age, it's important that customer service does not get left in the stone age.
Tackling customer service in the digital age is more challenging than it has ever been. Shopping and dining are no longer about just making a purchase, they are about the entire customer experience. In fact, a recent study by Accenture Strategy found that fifty-two percent of US consumers have switched providers in the past year due to poor customer service. Although we are living in a digital age, retail customers around the globe still find human interactions vital to customer service and eighty-three percent of US consumers prefer dealing with human beings over digital channels.
Due to inflexible communications and customer engagement systems, retailers as well as food and dining establishments are struggling to respond quickly and properly to customer needs. These systems also hamper their ability to scale and expand into new locations. According to Accenture Strategy, rather than solely focusing on the digital aspects of the business, retailers should "build customer service channels to make it easy for customers to fluidly move from digital to human interactions to get the experiences they want."
Luckily, it is possible for retailers and restaurants to provide an omnichannel experience while still maintaining the human element for exceptional customer service. One example is offering customers, who may be searching for a specific product on a retail website, a live online chat feature to connect with a real customer service representative. A cloud communications system offers flexibility, reduced operating costs and room to grow with centralized administration and enhanced features, allowing retailers to focus solely on the customer experience instead of worrying about filling in as the part-time IT department.
Romano's Macaroni Grill, the lively Italian restaurant chain, has always been committed to providing the best possible dining experience to its guests. However, due to the limitations of its legacy Avaya phone system, customers sometimes heard a busy signal instead of the welcoming voice they expected when calling. Romano's Macaroni Grill implemented the 8x8 cloud communications solution for retail to solve the problem.
Almost immediately, the company was able to improve the overall customer experience, opening up lines of communications for customers to get the information they need either at their fingertips or from restaurant staff. They also gained much needed flexibility to accelerate the business, such as using the cloud communications platform to easily promote specials across all 150 US restaurants. 8x8 equipped Romano's Macaroni Grill with a customer engagement platform built for the future.
Learn more about how retail businesses can reap the benefits of the cloud and how Macaroni Grill improved the customer experience, in the webinar: Cloud business communications sizzles at Macaroni Grill.