Empowering Exceptional Recruiting Experiences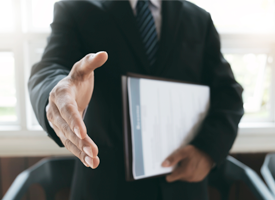 I recently contributed a blog post for our partner Bullhorn, the global leader in CRM and operations software for the staffing and recruitment industry. The main theme was that the recruiting and staffing process is in desperate need of an overhaul due to inefficiencies and legacy technology, which are contributing to even lengthier hiring cycles.
In order for recruiters to be more productive and fill jobs faster, I highlighted that recruitment and staffing firms are turning to advanced technologies, such as cloud recruiting CRM as well as communications, collaboration and contact center systems to address the business-critical needs of their staffing operations.
Individually, the above solutions are helping recruitment and staffing firms greatly improve business efficiencies and productivity, but when they're tightly integrated something magical happens just like when chocolate and peanut butter are combined. Integrating these two cloud solutions can help increase productivity, improve the employee, client and candidate experience, and most importantly, accelerate business outcomes.
If you want to read my post on the Bullhorn blog, check out How Your Staffing Firm Can Work Smarter and Faster Through Integration. You can also see how international recruitment agency Skills Alliance integrated its cloud-based recruiting CRM and communications systems to work smarter and faster, and empower exceptional recruiting experiences that make their clients and candidates happy.