Disaster Reliability—What Old PBXs and Phone Systems Can't Give You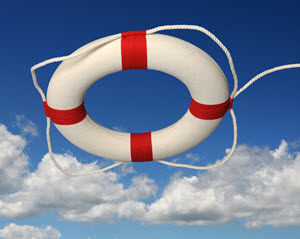 Tropical storms and hurricanes in the Atlantic. Wildfires setting destruction records in the Western US. Tsunamis in the Pacific. Responding to these disasters—and trying to do business in the aftermath—usually overwhelms local phone service and on-premises PBXs, just when everyone needs reliable communications the most. That's when CIOs say that cloud communications really shine—often making the difference between having a temporary outage and a major business calamity.
"In White Plains, we lost power for four days after Sandy," recalls Artco Group's CIO, Damian Brennan. "8x8's auto-forwarding kicked in flawlessly. We used our iPhones and home phones to take calls and keep the business going during the disaster."
CIOs are Moving to the Cloud—For Emergencies and Everyday Reliability
Disaster resilience—to everything from a power outage at the low end, to full-blown regional disasters like Sandy—is an increasingly important factor in deciding to move to the cloud. And smart CIOs are realizing that good cloud communications offer inherent reliability advantages that PBXs and local phone services can't touch.
That's because the best cloud communications services are global in focus, backed up by data centers that ring the globe. When properly engineered, these services can reroute traffic or failover to servers thousands of miles away from a local calamity, keeping communications flowing despite large disasters and disruptions. Plus, they can offer better overall reliability, and capabilities that old-style phones can't.
For example, using 8x8's emergency paging feature, management can send out broadcast messages that alert all employees whenever an incident occurs.
"It's a fantastic feature," says Artco Group's Brennan. "It doesn't matter if the employee's phone is forwarded or busy. The feature overrides all of that and broadcasts the emergency message right from their phone."
Other CIOs say business resilience is increasingly on their minds as they make decisions about their communications, and now cloud communications provider 8x8 is fully up to the task of running global enterprises.
"We chose the 8x8 cloud communications solution in part for its built-in disaster recovery capability," says Ron Godine, Director of IT for TMW Systems, a leading software provider for the transportation industry.  "There's no longer any single point of failure in our phone system, because the 8x8 architecture offers multiple redundancy and re-routing. And, if there's a power failure or Internet outage, employees can continue interacting with customers as if they're still in the office."
Robust Communications are 'Business Critical' for Finance, Support
Global financial companies like DC Advisory Partners—with offices throughout Europe and Asia—are particularly interested in mitigating risks in their worldwide businesses. A large part of client communication and interaction takes place over the phone at DC Advisory Partners, so disaster recovery is vital, as the implications of a system failure would have an enormous impact on the business.
The company's executives chose 8x8 cloud communications primarily for reliability and disaster recovery, saying they consider a reliable and robust communications infrastructure "business-critical."
8x8 cloud communications have also become the cornerstone of MatrixOneSource's disaster resilience strategy. Because the company is based in Florida, hurricanes are a force to be reckoned with. Yet with clients all over the world depending on the company's BPO and IT support, the phones cannot go down.
"Phones are crucial to us—to have them down for any length of time kills our business," says CIO Eric Tewey. "Our clients expect great service from us no matter what's going on in Florida."
The flexibility of 8x8's cloud-based service enables MatrixOneSource agents and employees to work anywhere—from home, at another office, or even out of state if necessary.
"Having a cloud provider means I can move my people without missing a beat," says Tewey. "Even though a storm hits, we won't let our service levels drop."
Neither does 8x8—whose toughness in a crisis is an extension of its everyday high quality, flexibility and resilience. 8x8 recently set an industry first: a Service Level Agreement for voice quality and reliability, which guarantees both high quality and 99.99 percent uptime. It's a good time to check it out—before Mother Nature decides that you need it.