Customize Your VoIP Business Phone System From 8x8 to Boost Sales and Customer Satisfaction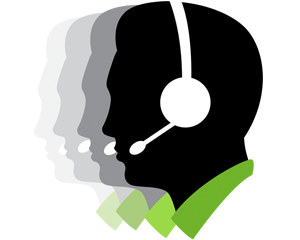 The phrase "auto attendant" might sound a little boring, until you find out what one can do for your business; then it gets a whole lot more interesting.
Many who've used a business phone system in their organizations consider the Auto Attendant to be the workhorse of their sales and service departments. An essential feature of contemporary business phone systems, the Auto Attendant lets you set up pre-recorded messages that greet callers, providing options like "Press '1' for sales," or "Press '2' for customer service".
As my colleague Erik Archer Smith pointed out in his recent blog post, sometimes customers shop for something by going down a list of businesses and quickly choosing the very first business that responds in a timely manner.
Auto Attendant Makes the Busy Signal Obsolete
Erik also explains how you can recapture some of those lost sales with the Auto Attendant. Using a hosted VoIP system can help you capture and route calls to the right person—quickly—with smart routing options that let you determine who receives the call. It can also send email notifications to the appropriate people, with an audio file attached, so they can simply click from their inbox to hear the voicemail. This increases the chances that you'll be prompt in responding to your customers or prospects and earn additional business.
Your customers will be happy with shorter response times, paving the way for renewed business. And they need never get a busy signal again with the Virtual Office business phone system!
Change Settings as Business Requires—Even While Traveling
The 8x8 Auto Attendant can also be set up to screen calls, or to forward them to mobile staff on their laptops or cell phones. As Kerry Benson, office manager at Seasons Financial Group, said, "When clients call, the auto attendant handles all the hassle, and I receive just the calls from real clients who want to reach our staff."
Other businesspeople enjoy the flexibility that an Auto Attendant provides. "What I love most about 8x8 is the ability to customize the auto attendant to our business hours, and the flexibility to customize each day of the week," says Yvonne Roberts, office manager at Vista Village Pediatrics. "I also like the ability to make exceptions to our business hours whenever we need. And the best part is being able to access our auto attendant from home, work or on the road."