Customers Arm Themselves with Recordings Against Comcast Guy Army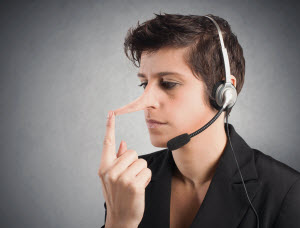 As Stephen L. Carter puts it, the Comcast Guy recording kerfuffle just gets weirder and more painful with every update. Now there are at least THREE outrageous Comcast customer service recordings out there going viral. It's enough to make even the most stalwart pacifist take a well-edited page from Wayne LaPierre's playbook: The only thing that stops a bad guy with a headset is a GOOD guy with a headset—and call recording.
The Comcast Army: Rude and Ready to Rumble
Inspired by Ryan Block's viral recording of a long, painful, galling recording of a rude Comcast rep trying to keep Block from cancelling his service, consumers and even businesses are getting promises in the promisers' own words. And they're armed with call recording technology that today ranges from cell phones to the call recording features that come with business communications services—such as 8x8's Virtual Office Pro package.
Fighting Back with Recordings
Already, the story of Tim Davis has also gone viral.  He was promised a free visit from a technician for problems with his system, and was then charged $182 for the services. Comcast adamantly refused to back off or negotiate, until Davis played recordings he had made of a Comcast rep making promises. Even at that point, a Comcast employee admitted that the only reason Davis was getting the refund was that he had recorded the earlier conversation. Of course, customers shouldn't have to record calls to get good service. Companies should be true to their word, just because it's the right thing to do. And in some states, it's illegal to record calls surreptitiously. But in many states, if you've already agreed to or heard a company's announcement that they're recording your call, you can make your own recording. So for many, pushing or clicking "record" is a no-brainer.
Why Businesses Record Calls
Many companies have been recording business calls for years, sometimes for compliance, but more often, because it gives everyone an easy record of what was said and who had which follow-up items. "I do a lot of interviews at my new job, and being able to play them back is sweeeeet," says Phil Meagher, a marketing associate at JoVE, the Journal of Visualized Experiments. Other companies record conversations to make sure their employees are well trained—and to clear up miscommunications.
Perhaps most importantly, though, call recording gives managers a way to understand what their employees face everyday. Often, hearing actual interactions gives a manager insight into where and why business conversations derail. You can't change what you can't hear. And for anyone who wants to avoid Comcast's recent media disaster, that might be the best lesson of all.
To learn more about call recording, click here.