8x8 Opens Windows to the Cloud and Gives SMBs Access to the Latest Technology at a Fraction of the Cost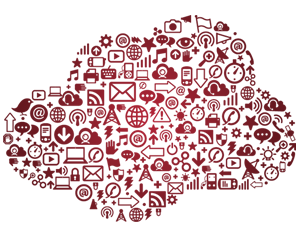 Today's tough economic climate has forced many small to medium sized businesses (SMBs) to cut costs without limiting their competitiveness or prospects for growth. One way businesses of all sizes are accomplishing this is by moving away from on-premises computing solutions and utilizing cloud networks to cut costs on infrastructure, minimize utilization of internal IT staff and redirect those resources to focus on their core business rather than their back office systems.
8x8 is here to help with this transition with the official launch of the 8x8 Cloud Server hosting solution for Windows. This means that if you're a Windows user, you now have a nice view of the cloud!
Previously available only on Linux Systems, Windows users now have access to a cost-effective, flexible and easy to use cloud server solution.
Features include:
Easy user interface – A simple, straight forward self-service portal
No set-up fees or contracts – Simply pay by the hour or by month
Server snapshots – Grab a snapshot of your server and use it to restore or rebuild your server, or build a new, cloned server
RAID-10 storage – Every server utilizes RAID-10 disk storage, providing high performance and reliability
Automated provisioning – Build a new server or upgrade an existing one quickly and easily with the automated features available from the self-service portal
Memory and processing power – Have access to guaranteed RAM, CPU and bandwidth
Other features – Public IP addresses, IPv6, private networks, firewalls, SSH key logins, and an out-of-band console
The bottom line is that Windows users can deploy unmanaged Windows Server 2008 R2 virtual private servers or cloud servers in minutes. There are no setup fees or contracts, and you can pay by the hour or by the month. Rates start at $49 per month or $ 0.07 an hour., With 8x8 hosting solutions, businesses can not only forego investing in new IT equipment, but can also be spared the man-hours of installing and managing it.