How Great Partners Make All the Difference in a Time of Need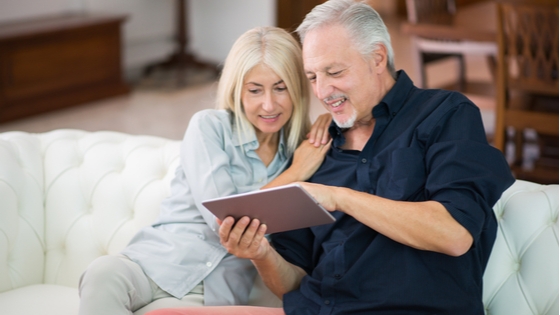 We're All in this Together
Back in December 2019, when we thanked our amazing partner community for their ongoing efforts and collaborative spirit, few of us could have imagined the state of the world we'd find ourselves in just three short months later. Yet as the status of affairs changes daily and the COVID-19 pandemic evolves, our gratitude and appreciation for our partners remain the same. It's clear that we're all in this together and that our partners are making a big difference in their local communities and beyond.
From rapidly deploying on-site solutions that help keep loved ones in touch to expanding the reach of cloud communications for customers who now need service and support for ever-expanding remote workforces, 8x8 partners are raising their hands to say "I'm here and I'm ready to help." Read on for some quick excerpts and recent stories from our partners showcasing their can-do enthusiasm for customers in need.
Lending a Helping Hand
When James Peters, Principal at D&M Enterprise Group, and his team reached out to 8x8 for a quick video conferencing demo, they needed a solution that could function across multiple devices for patients throughout an expansion of nursing home and rehabilitation facilities. 8x8 Video Meetings fit the bill as an easy-to-deploy and easy-to-use solution that would allow families to stay connected and keep in touch.
"Some of our most important customers serve and protect those most vulnerable in our population," said Peters. "As we continue to battle COVID-19, 8x8 Video Meetings is helping us provide a solution that eases isolation concerns. Knowing that they'll be able to virtually visit with their loved ones and stay connected, to see their grandkids—easily and without risk—it means everything and we're honored to help support our community in this time of need."
Likewise, Brandon Knight, Vice President of Business Development, CCaaS, at Telarus shared a recent story of a customer needing support well past business hours. The team at Telarus answered the call, proving that customer support happens 24/7 and customer experience matters.
"We had an after-hours request and needed a quick answer for a customer in need," said Knight. "Not only did 8x8 respond immediately, they got their entire team involved to provide a seamless solution for our customer's UCaaS and CCaaS needs. Responsiveness matters to customers. We were happy to be there to help."
Embracing the New Norm
As work from home (WFH) and remote working become the new norm, 8x8 partners are stepping up to help customers roll out productive and collaborative WFH strategies, including creating efficient and effective workspaces. Many of our partners are helping new customers connect remote workforces with easy-to-deploy cloud technology, while others work to add seats for existing UCaaS and CCaaS customers who are now in need of expanding their global reach on a single cloud solution.
"In today's constantly changing environment, where we need to rapidly deploy communications solutions for our customers, it's very apparent who has a single platform solution—and who does not," said Kevin Butler, Vice President of Marketing and Product at Vertical Communications.
For many companies, the sudden changes brought on by the response to COVID-19 pose serious challenges to their infrastructure, which may not be equipped to handle a larger number of remote workers. This is especially true of companies that rely on premise-based systems for their IT infrastructure and communications needs. A partner who understands how comprehensive cloud-based communications solutions allow companies to quickly respond to the needs of both on-site and off-site employees is key.
In times such as these, where a sudden shift towards remote working is required, cloud-based collaboration solutions like 8x8 Video Meetings are ideal. A free, web-based service that's easy to use, it's a helpful tool in educational settings in the event of school closures, event cancellations or when quickly implementing virtual working and learning environments becomes necessary. Customers needing more than basic meetings services can take advantage of one global cloud communications solution for voice, video, chat and contact center with 8x8 X Series and Virtual Office. And 8x8 partners can guide the process every step of the way.
Ready and able to help any customer needing to work remotely, 8x8 partners can evaluate a customer's individual scenario, provide best practices for business readiness and implement a cloud communications solution that best serves that specific customer's needs. As we continue to look for ways to communicate, collaborate and connect in order to embrace and support our family, friends, colleagues and communities, remember that 8x8 partners are out there, ready and willing to help.
To learn more about 8x8's gratitude for our partners, watch this video from Vik Verma, CEO at 8x8, as Vik shares some of his thoughts and guidance to our partner community.