Changing Traditions of Today's Call Centers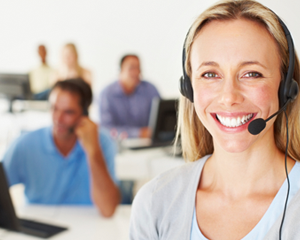 Traditionally, companies anchored their call center to buildings located far away from their headquarters and their customers. They had no choice. That was the safest place to put all the expensive hardware and software, and it was the easiest way to monitor an agent's performance. Plus they needed a location with a low-cost labor force that could support high agent attrition rates. Most contact was done via the telephone or snail mail, and the Internet, VoIP and today's advanced technology were items of science fiction.
In today's fast-paced business world, the need for a traditional call center has evolved. Companies now require a more sophisticated contact center that is able to support customer communication from multiple sources including the phone, email and chat. Additionally, the physical constraints that required a centralized environment no longer exist.
What would you think if I told you that your call/contact center no longer even needs a "center" and, your operations no longer need to be confined to a building? With just a PC with an Internet connection, and a telephone, all you really need are people.
Today's cloud-based virtual call center delivered as a service, shifts the call center paradigm dramatically and frees you from the physical constraints of the past. Today's virtual technology gives businesses of all sizes access to resources that previously only large businesses were able to afford. Plus now you can tap into resources without being constrained by geography. Agents can be located anywhere — remote offices or working from their homes — yet they function seamlessly in the new virtual contact center environment.
A state-of-the-art virtual contact center can be deployed in days, rather than months with minimal upfront costs. In fact, you can eliminate your investment in call center hardware and software almost entirely. You also have the flexibility of integrating all methods of your customer contacts including voice, email and chat, into one easy to use platform.
And best of all, a virtual contact center can include all of the bells and whistles you'd expect — skills-based routing, call center monitoring and call center recording is a breeze, and interactive voice response is right at your fingertips. Additionally, integrating your virtual call center with your CRM provides your agents a 360-degree view of your customers in real-time. Because this is a virtual call center, you have on-demand provisioning to facilitate rapid configuration changes as your business evolves.
No more lost calls, no busy signals, and no ignored emails. The end of multiple inquiries to resolve a single issue is at hand. Traditions are nice for holiday gatherings, not businesses facing stiff competition and an even stiffer economy.
To attend a live free demo of a virtual contact center in action, click here.