Call Center Software Mashups Transform Contact Center Workforce Management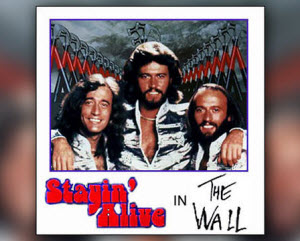 What do the Bee Gees, Pink Floyd, John Travolta, Hotels.com and contact center software have in common?
In my blog last week, Transform Customer Experiences with Contact Center Mashups, I talked about how cloud mashups are dramatically heightening expectations of what enterprise software can do, and how fast they can do it.  Our integration with Zendesk was Exhibit A.
This week, we're announcing Exhibit B. We've partnered with Teleopti workforce management software to use the power of the Cloud to bring even more value to contact centers.
With this integration, 8x8 call history data is used to drive the Teleopti staffing models, and the Teleopti output data is used to assign agent schedules.  Two-best-of-breed services are tightly integrated to work for your organization as seamlessly as any product suite offered from a single vendor.
This means that you can use the information collected by 8x8 contact center software to forecast demands on agents' time, so you can use fewer agents and not get caught understaffed.  The savings add up when you combine staffing efficiency with 8x8's ability to reduce the time on each customer interaction. And perhaps best of all, the mashup can take information about time worked by each agent and send it to ADP or other third-party time card applications to completely automate the payroll process.
So, for example, your agent spent 6.8 hours answering 50 calls, took half an hour for lunch and spent 49 minutes "on call" waiting for calls to come in. 8x8's contact center software collects this information, and Teleopti can use that information to feed third-party time card and payment systems for automated payroll creation.
What are Contact Center Software Mashups?
An underappreciated value of the cloud is the ability to take disparate functions and bring them together to provide new value in a mashup.  A musical mashup like "Staying Alive in the Wall" mixes the best of the Bee Gees, Pink Floyd and even a bit of John Travolta. (I know, it sounds disgusting, but oddly, it works. Kind of like a Hawaiian pizza.)
Similarly, cloud-based vendors can now come together to serve their customers in ways that were impossible before, and 8x8 is aggressively moving with this trend in its new enterprise offerings.
Because all of these companies provide cloud based solutions—and because they all have powerful API's that allow integration with 8x8's hosted call center software—we can take much of the heavy lifting out of the integration process. The combined solution takes the guesswork out of staffing a contact center, in record time, saving customers money while improving their customer service and helping them to achieve optimum staffing levels.
Why Mix Contact Center Software and Workforce Management?
Until now, cloud-based call center software providers had only two ways to solve the problem of workforce management:
Provide a stripped down, third-party hosted version of an on-premise workforce management solution (often Nice or Verint). This was wimpy.
Build their own work force management system, pulling resources away from their core call center software offering. This was expensive.
This is Different, Fast and Valuable
Cloud integration has now made it easy to use 8x8 historic interaction data to create an accurate staffing plan that starts adding value in a matter of a couple weeks, instead of waiting for several months to build up a sufficient base of usage data to create working Teleopti models.  And 8x8 contact center software helps shorten every interaction by providing customers with quick access to the right agent, who has all the information needed to provide the best possible service.
Once the solution is up and running, the contact center manager has control like never before, because the constant feedback loop between 8x8 and Teleopti provides the sort of insight required to keep up with ever changing customer demands.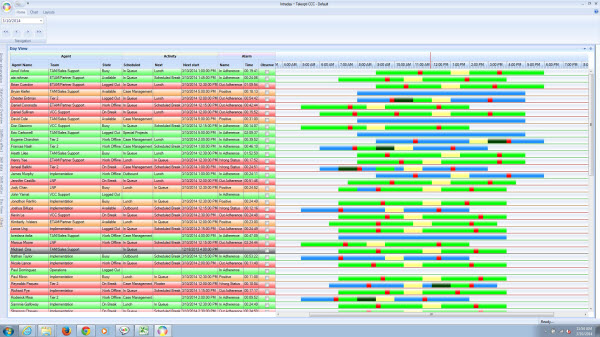 A New Trend in Cloud-added Value
It's important to realize that this is not a single integration that ends with a couple of one-offs with Zendesk and Teleopti. This is how the cloud brings value to an industry. This is also how we help our customers develop and use close relationships with their customers to differentiate themselves in the market. It's part of a trend toward collaboration in the Cloud that will transform not just contact center software, but in the end, all software—as well as the way our customers do business.
So while 8x8 will never help you rock a leisure suit like John Travolta, we can use the power of the Web to make it easy for your organization to deliver a new level of service to your customers, at a lot lower cost, with less hassle.