Call Center Scalability and Getting the Service You Need When You Need It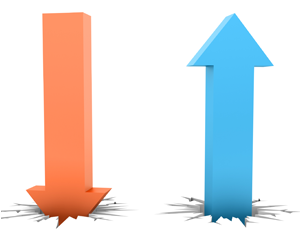 Scalability—a high-falutin' word for the flexibility to expand or contract service as necessary—is probably one of the best benefits to moving your call center into the cloud. With traditional solutions, the need for additional lines, phones and locations can be expensive to implement. Just ask anyone who has ever tried to get new lines in a hurry from a traditional phone service or PBX company.
Because of the economies of scale that the Cloud offers, virtual call centers are rapidly expandable, with very low growth costs after the initial center is set up. Some firms report setting up a call center in a few days. Outreach Process Partners, a small business, was able to use a virtual call center to set up a national call center to support the Environmental Protection Agency's nationwide water safety hotline in just a few weeks.
Lots of small businesses like these are exploiting the economies of scale created by the Cloud to set up virtual call centers, seizing benefits ranging from cost reduction, integration of offices and operations, improving sales and support capabilities, and the ability to scale their call centers quickly to meet business demand. Will your business be one of them?