Business VoIP Offers Freedom to Balance Work and Family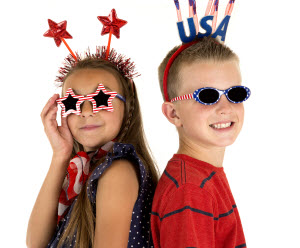 It's easy to feel free on weekends and holidays like the Fourth of July. But how free do you feel Monday through Friday? That's the real test, and if you hesitate to answer because of the constant tug-of-war between work and family, maybe it's time to take up a new weapon in your fight for independence: business VoIP (voice over internet protocol).
We've all been put in that horrible situation of deciding between family and work. Whether choosing between taking a customer call during your daughter's tenth birthday or having to stay home to take care of a sick family member, it's sometimes hard to balance spending time with those you love with working to provide for them.
Business VoIP Frees Workers to be People, Not Just Employees
Luckily, this is the twenty-first century, and 8x8 Business VoIP users can make and receive calls at any time and place. This mobility helps create family time during the holidays, such as Independence Day, and year-round.
8x8's unified communications system might not free workers from taxation without representation, but it will free them from the chains of the cubicle. Features such as call forwarding, a mobile app, and email-to-voicemail allow easy access to calls and voicemail, regardless of the location.
Meet Deadlines and Keep connected with Business VoIP
"8x8 allows me to spend more time with my family while meeting deadlines and staying in touch with my dealer network," says CST Storage Project Manager Greg Kowalski. "Life is full of challenges and one of the biggest is balancing work and family. With six kids, my hands are full. 8x8 allows me to meet the challenge head on," says Kowalski.
Unified Communications is a Lifeline Between Work and the Business World
Many business VoIP users praise the technology's ability to make inexpensive, easy connections to others, anywhere in the world.
"A phone line is a lifeline, a way to link to the world, your family, friends, colleagues," says Santiago Garcia, Senior Program Manager of Economic Development at the National Association for Latino Community Asset Builders.
And because 8x8 unified communications link all your contact devices, you can be available for work emergencies, with the confidence that if there's an important opportunity or crisis, you'll get the call. So no news is good news, and you can relax and enjoy fireworks, hot dogs or any time off.
Business VoIP Changes Lives
8x8 business VoIP allows customers to work from virtually anywhere so they don't have to miss a single, precious moment with those who matter most to them.
"8x8 has [opened] up the ability for me to work from home, and with a new son born on October 17th, it has allowed me to be at home without having to miss work for these first few precious weeks," states Peter Friend, an Account Manager at The Friend Insurance Agency, Inc.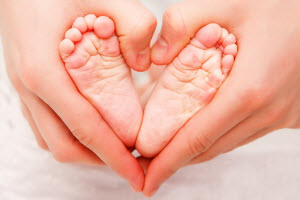 And for those with grown children and family spread out over several states, business VoIP offers a way to make family businesses work, no matter where life takes family members.
"We run a family business," explains Shannon Davis, who's in marketing and management at The Trunk Mat Co.  "To avoid the cost of renting office space, we all work from home across two different states. 8x8 lets us feel as though we are all in the same office. We save money with the automated attendant by not having to hire a receptionist, and we receive all messages in real time on our iPhones. We can work from anywhere making and receiving calls straight to our laptops!"
Whether it is something as irreplaceable as witnessing the birth of a baby or as everyday as sending a child to school, a business VoIP system helps you take back your independence, so you can treasure the moments that matter. And the best part of 8x8 unified communications is that businesspeople are finally free to be both exceptional employees and better family members.
To learn more about the freedom that business VoIP can offer you, click here.