If Your Business Is in a Growth Spurt Business VoIP from 8x8 Can Help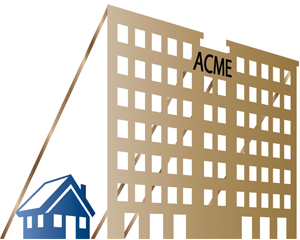 If your business is growing, you've probably noticed that a thriving business also means continually expanding needs, ranging from more employees to new office space to more sophisticated equipment. In particular, communication systems often become a stumbling block for small businesses trying to expand. 8x8 is celebrating small businesses this month and has created a series about the hurdles that owners of rapidly expanding small businesses often face, and how business VoIP communications—including phone service delivered over the Internet—can help entrepreneurs jump over them:
Small Business Problem: Lots of people—and companies—don't take small businesses seriously.
For some small business owners, projecting a professional image when the company consists of just a few people—or even just the owner—is the #1 obstacle they face. People tend to equate size with stability, without realizing how much more agile and versatile small firms can be. Luckily, business VoIP can help make it look as if you're larger, as well as making sure that you can make the most of your incoming opportunities.
Solution: Business VoIP helps small businesses present a professional front to customers, no matter how small the company really is. Services like auto attendant—an automated receptionist that can route incoming calls for you—show customers that you are just as tech-savvy and in control of your business as your larger competitors.
That has been the experience at Epiphany Partners, a small, highly specialized, research and consulting group, with small offices spread across the U.S.
"Business VoIP lets us share one main number across all our locations and allows for incoming calls to ring at phones in California and Minnesota. In addition, the virtual phone allows us to make calls from anywhere in the world as if we're in our offices," says Roger Halualani, a principal at Epiphany. "Most importantly, 8x8 allows us to better collaborate by calling extensions to reach people in other sites, and we also have access to Internet fax and conference bridge facilities. We never really considered a 'standard' PBX since it wouldn't allow us the flexibility to interact with the other offices without purchasing multiple systems; VoIP was the most efficient solution for our business."
So just because you're small, doesn't mean you have to look that way. Check out www.8x8.com to learn more.