Business VoIP From 8x8 Helps Meet Growing Demand for High-Tech Senior Housing Communities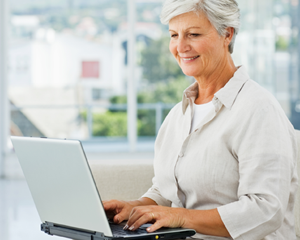 Grandma might just be living a more "wired" lifestyle than you know.
"Many people assume that seniors aren't interested in technology like social media," explains Thrive Senior Living's President Tod Petty. "The typical senior community just has Wi-Fi in the lobby and maybe a residential router in8x8 the back of the building. At Thrive, we don't accept that kind of old-school thinking. We want seniors to participate in the social media revolution, and use technology to stay close to friends and family. We find it changes a senior's entire outlook on life."
The move toward a senior lifestyle that includes pervasive online social networking is picking up, and it's part of what's driving the success of Thrive Senior Living. Founded in 2006 and headquartered in Atlanta, Georgia, Thrive has developed 11 senior living communities in Georgia, Florida, Louisiana and Texas. But the company doesn't build traditional "nursing homes"; it develops state-of-the-art communities designed to keep pace with changing technology—and answer the demands of an increasingly social, tech-savvy generation.
A Technology Vision for Senior Living Communities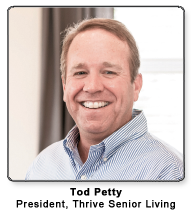 Cutting through stereotypes to offer in-demand IT capabilities has become a signature selling point for Thrive, which has turned to Voice-over-IP communications provider 8x8 to help it become a leader in providing communities that let seniors stay as connected and active as they want. To ensure that Thrive's senior living communities can grow along with technology, Thrive builds in the necessary IT infrastructure as the buildings go up.
Petty says that a key to Thrive's operations is hosted VoIP virtual-office technology from 8x8 that unites Thrive's distributed operations across the South into one office communications system. The company uses the 8x8 Virtual Office small business phone system, so phone calls can be routed from an office in Florida to a sales trailer in Texas as easily as most companies ring the extension down the hall.
Another distinct advantage: When Thrive begins building a new community, it opens a new temporary office in a sales trailer so it can begin marketing in the area, adding virtual numbers to literature and billboards. Initially, calls to these numbers go to a dedicated voicemail box, where leads are captured for later follow-up. When the active sales cycle kicks off, the number is reassigned to a ring group for live answering by a Thrive representative.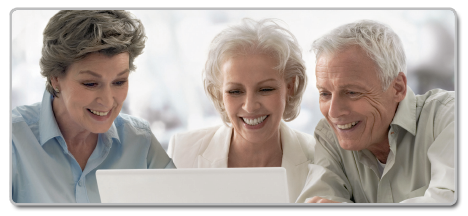 "8x8 is a great example of leading-edge technology," says Petty. "I can pick up my office phone in Georgia, dial four digits, and be connected to one of our offices in Texas. If I need to move a phone, I just unplug it and then plug it back in at the new location and it works!"