Business VoIP Gives You Freedom to Make Money Anywhere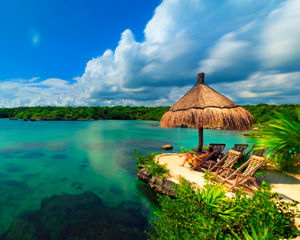 Have you ever sat on the balcony of a nice hotel, overlooking some gorgeous view and thought, "Why can't my office be here?" Or maybe you've been stuck at home when your child is sick and thought, "I have so much work to do, I wish I could get it done from home." With a business VoIP phone system, such as 8x8's Virtual Office, working remotely is effective and easy.
Sure, working remotely sounds awesome, and "toiling" away in some exotic location sounds even better, (we'll get to that) but let's face the reality of working from home: Most of the time, we're there because something unexpected happened. Here's just a partial "greatest hits" list:
We accidentally left the car lights on, and now our battery is dead.
There was a large storm and part of our commute-route has been cut off.
Our child gets sick, and we need to stay home to take care of him or her.
Imagine how many times something like this happens to you each year; now multiply that out by the number of employees you work with. You begin to see a major productivity drain that could have noticeable effects on your company's bottom line.
Implementing cloud systems, like hosted VoIP, that can be accessed anywhere is a good way to solve this problem, and set yourself up for some future fun as well!
A Solution That Saves You Today Could Free You Tomorrow
The beauty is that when you get a cloud-based system that can help you overcome some of life's little obstacles (or real emergencies), that same system can help you stay connected when traveling or on vacation.
I'm not the first person to have figured this out; our customers are clearly exercising their 8x8-given right to work from anywhere. We recently received this email from a small-business owner explaining how easy it is to do business even when he's mostly "getting away from it all."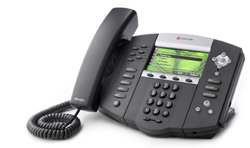 "Each employee has a VoIP phone on the desk, writes Jeff Ayers, President of A&F Ventures. "My VoIP phone travels with me on vacation so I can just plug it in no matter where I am and no one knows I'm not sitting in the office. For that matter, when I call another staff member's extension, they don't know if I am looking at the beach in Florida or working hard at my home office."
Now I'm not advocating turning vacation into work time, but I can tell you from personal experience, when a new sale or business relationship is a five-minute phone call away, the ability to do it from the balcony of some hotel—with a drink in your hand—is a pretty sweet feeling.
The Freedom to Work in Awesome Places
The first time I experienced this awesome freedom to work from anywhere, even the coolest locations in the world, was several years ago, from the top-floor of a resort in Mazatlan, where I stayed for ten days on a much-needed vacation. While I was there, I spent most of my time doing pure vacation-stuff: snorkeling, surfing, drinking and relaxing. But I also brought my 8x8 hosted VoIP phone with me and plugged it in, right by the balcony, so I could take calls while looking at the ocean. This was before the 8x8 mobile app became available. These days, I get connected with my 8x8 app on my iPhone or iPad. And sometimes I just log into Virtual Office Online using my computer and Wi-Fi.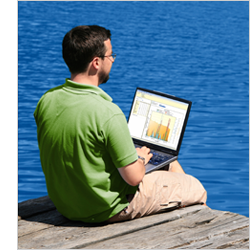 I didn't spend time worrying about it, but several times that week I came back to see my voicemail light blinking. When I checked, I had received messages saying that someone I'd been talking to was ready to sign up, and if I'd call them back, then we could close the deal. So, of course, that's what I did!
8x8's work-anywhere capabilities are clearly catching on. Cynthia Saar, owner of Cardinal Restorations, recently wrote, "I love being able to be on the beach in Hawaii and take calls as if I were at my desk in Washington, D.C. Business does not have to stop or wait just because I am on vacation!" she writes. "This freedom allows me to be even more productive on a daily basis."
Cynthia, I couldn't have put it better myself! I'll never forget lounging in the sun on my balcony, margarita in hand, looking out at the ocean, picking up my 8x8 phone and closing a deal that brought me over my sales quota for the month. It may not have been the biggest deal I'd ever closed in my life, but it's the one that I remember most fondly, and it was all thanks to 8x8's hosted business VoIP — the virtual office I can't live without.