Turn Your Business Phone Service into Your Best Holiday Help Ever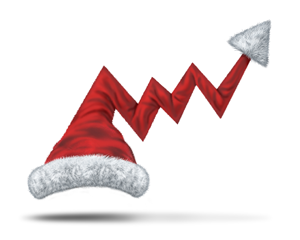 With many of the biggest business days of the year approaching, now is the time to start planning for changing seasonal demands on your business phone systems and call centers. Whether you're planning for year-end financials or you're one of the many small businesses that make their numbers for the entire year in just a few weeks or months, you need all hands on deck and working as one. A cloud-based Voice over IP (VoIP) system could be just what you need to handle extra communications demands and unite your team.
Powered by VoIP, the best systems start with advanced business phone service and go all the way up to multi-featured Virtual Contact Centers—and have several important advantages over your typical Grandma Bell service or old-fashioned PBXs. But what should you look for?
Forwarding Rules and an Easy Interface Help Keep Up With Changing Demand
First, a good VoIP system has a flexible, online interface that lets you set up and change the routing of your calls at will. You can literally see what's happening with your phones and turn on a dime when necessary.
"Before we got our 8x8 business phone system, we could not keep up with the volume of calls we received in our customer support and purchasing call centers," says Bede Ramcharan, owner of Indatatech. "Calls were lost, voice mails not returned, and mobile staff weren't reachable when they were on the road," he says.
Since getting the new VoIP system, he says the routing problem has gone away. "Our phone handsets are great. Message indicators show the voicemails, which are cleared regularly; they are converted directly to emails, which ensures prioritization and quicker responses. 8x8 has improved our response times, increased our efficiency, and extended our reach," says Ramcharan.
Don't Miss a Prospective Customer's Call
Kevin Findley, office manager at Off Campus Student Housing, agrees that forwarding rules have helped his company handle its peak-demand times of year. "During rental season, you don't want to miss a prospective tenant's call," he says. "Being able to easily control call forwarding allows us to be away from the office without missing business opportunities!
Is Your Current Phone System Costing You Money?
Many businesses don't even realize their phone systems were probably costing them lost sales and extra labor costs all along. "Our sales are up 26 percent, and in our meeting last week, we all agreed that it was because of our new phone system," says Debbie Page, who manages a family business. "I particularly love the ability to set our phones to auto attendant for our business hours and our holidays," she says. "The ring groups have literally changed our office from needing five people to answer the phone to two people."
Bonnie J. Flom, CEO of Billing Buddies, also says that a VoIP-based system has helped her company keep up with demand—and get into a holiday mood. "We love the full features 8x8 VoIP offers—music on hold, transferring, and conferencing," she says. "Plus, the ability to fax from our desktops, record calls and have net meetings puts it over the top. And, we downloaded the holiday music and love it!"
Don't Spend Your Holiday Time In the Office If You Don't Have To
Also, the easy manageability of VoIP really helps companies communicate fast-changing adjustments to holiday schedules—without missing out on holidays or festivities. "I love being able to update my auto attendant and voicemail messages from anywhere," says Sarah Wilks, manager at Spectrum Color. "Like when the boss decided we would have a paid holiday this past Monday and called me Sunday morning to let me know. It was really helpful to change the messages from my home rather than drive to the office."
VoIP Phone Service Allows for Fast, Easy Expansion
And, if you need extra extensions to handle that holiday rush, it's easy to add or subtract them as needs change. No waiting for appointments—just a phone call to your VoIP provider, and you've changed your capacity, nearly instantly.
For example, DeBoer's Auto in Hambrg, New Jersey, was expanding rapidly when the company adopted an 8x8 business VoIP system."The regular phone company charges a lot of money to add lines," says Bill DeBoer Jr., "but the VoIP system is very simple: you just get more phones and plug them in. When our staffing needs increase, I know we will be able to add extensions cost-effectively. For us it's a win-win, because we get better phone features with no capital investment."
Ralph Bacon, an IT manager at Holiday Tree Farms Inc., also says he's impressed with the flexibility and scalability of business VoIP.  "I love the simplicity and easy set-up. It's also a fabulous value," he says.
The Right Phone System Helps with Vacations, Too
Mobile apps—such as the ones that 8x8 provides with its VoIP service—also come in handy during vacations. "The iPhone app makes it easy and inexpensive to call in and check messages when I'm out of the country," says DeBoer Jr. "Plus, if I have to place an outgoing call to a customer, it looks like a business call from the dealership instead of a personal call from my cell phone."
So if you're a growing business wondering how to handle the looming holidays, consider taking the next step with a VoIP-based, upgraded office phone system or Virtual Contact Center.