Dollars and Sense and the Business Case for Cloud-Based Call Centers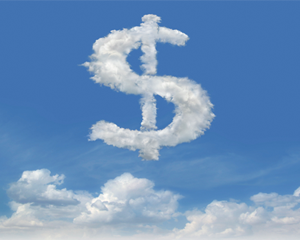 In our last blog post, we talked about the advantages of having a cloud-based call center, and we mentioned savings. Whether you're looking to reduce your long-distance charges, lower your maintenance costs, decrease hardware expenses, or lower the cost of lead generation, a virtual call center offers cost savings and makes good business sense.
It's reasonable to ask, "How much money are we talking about?" The cost of an entry-level system starts at about $300/month for two or three agents, a far cry from the tens or even hundreds of thousands of dollars that a traditional call center consumes. When you factor in the potential for increased sales and value-per-customer, it's easy to see why cloud-based virtual call centers are gaining popularity with mid-sized and even the upper range of what most people think of as "small businesses."
Virtual Call Centers Help Serve Customers Better and Eliminate Waste
For instance, BlueAir, which makes air purification systems, recently used the report-generation capabilities of 8x8's Virtual Contact Center to adjust its support hours for significant savings.
Automating information collection and display helped BlueAir economize, too. "In the past, our agents had to pick up calls without knowing who was on the other end and then manually enter customer information into NetSuite," says Justin Warren, customer support manager for the firm's Chicago office. "It was a time-consuming process for both parties. Our Virtual Contact Center's integration with NetSuite has significantly reduced call wait times for customers, and enabled our agents to complete calls within minutes."
But even more importantly, BlueAir went from a company in which everyone in the office tried to provide customer service—with no way to see the history of a customer or call up critical information to handle a case—to one in which a few dedicated workers were empowered with detailed history and customer info from the moment the customer called. 8x8's Virtual Contact Center was able to help the company to make the transition easily and affordably.
Another critical calculation is estimating the cost of an alienated customer or a lost sale. Think of the last time you were stuck on hold or waiting for an agent to figure out your case history, and the goodwill and saved customer relations make a virtual call center a no-brainer for a company with customer service needs.
Decrease Phone Bills, Increase Sales
A virtual call center can even pay for itself, especially if you're using it to generate sales or leads. Consider, for example, the experience of Blue World Pools, which installed a call center in the cloud. Its operations manager, Charles Miller, says he was "amazed by the decrease in our phone bills."
"We had been spending thousands of dollars a month for landline minutes and paying in real time for each lead captured by our answering service," says Miller. "VoIP service is so much less that telephone costs are no longer an issue for us. We can typically cover the entire cost of our telephone budget within the first two months of the sales season."
So whether you're using your call center for customer support or sales—or both—virtual call centers are a common sense alternative, even for small businesses.