Aligning the Customer & Agent Journeys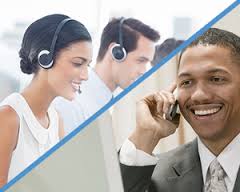 Over the last couple of years, we've heard a lot about why customer journey management is important. Understanding different touch points and customer behaviors enables organizations to both influence customer satisfaction and create more targeted marketing messages. But often overlooked is how the agent journey impacts customer satisfaction. Although customers are turning to self-service or social media to find resolutions to their support queries, they still need to speak with agents when they have time-sensitive or difficult issues to resolve.
Some of the most obvious examples include: when a delivery doesn't arrive, when a flight gets canceled or when a customer needs help changing a phone plan. This point in the customer journey is critical, and the agent is the individual who has the ability (and opportunity) to turn an unhappy customer into a satisfied loyal brand promoter.
Contact centers need to track and improve agent and customer journeys in tandem. But how do they even start to address this complicated issue? While measuring agent efficiency goes some way in ensuring that customers get efficient service, connecting the customer journey to the agent's is really what needs to happen next:
Agents need to understand customers' previous interactions across different channels. If they have historical customer data at their fingertips, customers don't have to keep repeating their query and authenticating themselves.
With easier access to different applications and knowledge articles, agents can answer questions faster and reduce hold times. Minimizing the steps needed to find information will reduce pain points for both the agent and the customer.
On the customer side, educated, responsive agents will help to improve their perception of the organization.
Customer behavioral trends can also be used by contact centers to ensure that agents are scheduled to handle queries in the right channels during peaks of customer demand.
Join me as I co-host with 8x8's resident contact center expert, Max Ball, to discuss why customer journey management is essential for contact centers in a February 17 webinar entitled "Where the Customer Journey Meets the Agent Journey."  We will explore the benefits for both agents and customers, and pinpoint agent desktop features that can significantly help improve both experiences.