8x8 at SoftBank World in Tokyo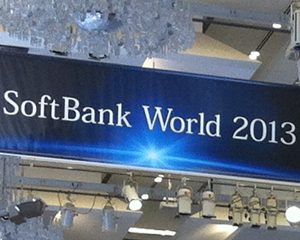 8x8 has invented some pretty innovative and game-changing technologies. Some of these have caught the attention of SoftBank, one of Japan's leading telecommunications providers and now a real player in the US market with their recent acquisition of Sprint.
This week, 8x8 was at SoftBank World in Tokyo, demonstrating a customized virtual desktop interface (VDI) that will enable SoftBank to offer enterprise customers a full suite of virtualized cloud services using Vblock products from VCE, a leader in converged cloud infrastructure systems.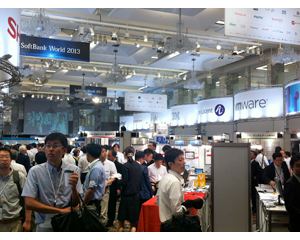 Mr. Ken Miyauchi, the Executive Vice President and Chief Operating Officer of SoftBank, gave the keynote address entitled "Global Cloud to Accelerate Business" which described the capabilities of this new software cloud technology and referenced 8x8's VDI portal as the way customers will control their SoftBank infrastructure services globally.
During the show, SoftBank conducted ongoing live demos running on both PCs and iPads along with 40-minute workshops demonstrating these new services to a number of key enterprise CIOs. 8x8 expects production release of these new SoftBank services sometime during the September quarter.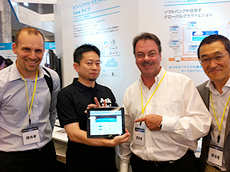 Pictured from left to right: Andrew Schwabecher, GM of 8x8 Cloud Hosting, Kiyoshi Maekawa, SoftBank Manager of Engineering for Cloud, Huw Rees, VP of 8x8 Business Development, and Etsuya Morita, 8x8 Director of Cloud Project Management.
We are proud of our partnership with SoftBank and are excited to be part of the global deployment of 8x8 technologies.