Get a Fresh Look at 8x8 in Our Fall Release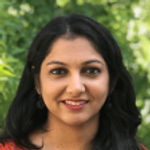 Susmita Dey
December 14, 2020
Companies that foster innovation and disruption are best positioned to compete in today's global economy. Here at 8x8, innovation is a guiding principle as our product managers and engineers team up to build communications tools and technologies to unlock your potential. Empowering our customers and users to communicate quickly and collaborate seamlessly is more critical than ever.
This Fall, we added dozens of new features and enhancements that bring a fresh look to the 8x8 unified communication tools you use most often.
Some highlights include:
8x8 Work Apps:

Remote work is no longer a nice-to-have perk. 8x8 Work Apps help people work the way they want, from anywhere. Be even more productive with calendar-based status notifications, share files using third-party apps, and snooze chat notifications.

8x8 Voice for Microsoft Teams:

This unique direct routing capability allows Microsoft Teams users to make and receive PSTN calls right from the native Teams interface. It uses 8x8's global infrastructure, including regional, Microsoft-certified Session Border Controllers (SBC) across North America, Europe, and Asia-Pacific, to give organizations full PSTN replacement and global calling plans in 42 different countries worldwide.

Video Meetings:

Virtual collaboration is the new normal and video meetings are the best way to get started. We've added tons of enhancements to 8x8 Meet, including increasing the maximum number of active participants to 100, moderation controls, end-to-end encryption, and sharing audio and YouTube videos in meetings.

Admin Console:

One of our most significant enhancements for the 8x8 Admin Console is the new Role-Based Access Control (RBAC) capability, which helps IT admins maximize operational efficiency, safeguards against unauthorized access, reduces admin and IT support work, and makes it easier to meet audit requirements. Administrators have the option to use pre-defined, system-created roles, and create custom roles for specific needs.

Global Calling:

8x8's global calling destinations continue to grow. Now 8x8 customers and their employees operate from anywhere with local dial-in numbers which gives them a virtual presence in over 120 countries. The latest additions include Belarus, Ghana, Iceland, Macedonia, Madagascar, and Uganda. Companies with remote staff and satellite offices can use 8x8 for full PSTN replacement services in 42 countries, including South Africa, Greece, Ireland, and Peru.

Analytics for 8x8 Work:

Analytics for 8x8 Work includes powerful reporting tools that offer invaluable insights into call quality, employee performance, and customer sentiments. New expanded filtering and sharing options ensure that the right information reaches the right people at the right time. Enhanced Ring Group reporting further complements the arsenal of drill-down options that enable you to pinpoint how your valuable resources can be optimized.
For more information and the latest resources on these updates, check out our Fall 2020 Webinar or visit the product release page.
---