8 Creative Ways to Show Love to Your Customers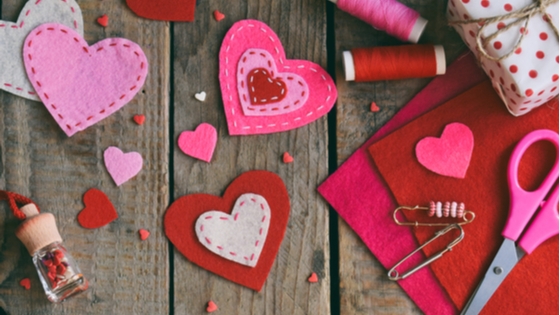 Customers are the best! Not only do they keep the lights on, but they also give us a reason to do what we do. After picking up a bouquet for your significant other this Valentine's day, show some special love to your customers as well! Here are eight creative and simple ways to level up in your customer relationships.
Send a Local Flavor Gift Basket
There are so many interesting cities in the United States and beyond. Consider where your company based and what makes your town unique. Bring together a collection of local goodies in the form of a custom gift basket. You can ship the local goodies to customers on their service anniversary, when they're celebrating a milestone, or at any time, just for fun! It's a great way to show your company's personality and stay top-of-mind for months to come.
Write Them a Personalized Haiku
Nothing says, "I love you in a friendship sense" like a good haiku. I would know. I've ended up in the friend zone many times because of this technique. Receiving a custom poem will undoubtedly make your customers smile, and that Haiku will probably end up proudly displayed somewhere in their office. Not sure how to write one? Here's a quick example of a fun customer service Haiku:
A password was lost.
Together, we sought the truth.
Truth found, and each other.
(Of course, you have to throw in a beautiful hand-drawn picture to put it over the top!) :-D
Invite Them to Volunteer With Your Team
Living out your company's mission to the community is such an essential part of fostering employee engagement. Whether it's a stream cleanup, volunteering at a local food pantry, or offering free professional training at the library, we love to take pictures of these things and blast them all over social media for all of our customers to see. What could make this even better? Inviting your customers to participate with you! Allowing them to serve is such a healthy way to improve their partnership.
Help Your Customers Connect with One Another
Sometimes the greatest gift you can give your customers is the ability for them to network and learn from each other! I helped plan a large user summit in Nashville for UL last summer, and this was undoubtedly the case. They were so hungry to see how other practitioners were using the software to meet their needs. Many companies are not in a place financially to throw a huge user summit, and that's okay! One option is to throw a series of events in different regions where you have a large group of customers. It can even be a small lunch and learn event hosted at one of your customer's sites. It's incredibly affordable, but the value of such gatherings cannot be overstated.
Send a Free Coffee
You can't go wrong with free coffee. There is a brand new service called "Nack - Random Acts of Coffee," and it's just awesome. Once you download the app and add a payment service you are off and running. You can send "a cup of coffee" via a link immediately to any of your contacts. The recipient can add the funds directly into their Starbucks app, making for a seamless experience. Well done, Nack! This is a service we will be using a lot in the future.
Brag On Your Customer to Their Boss
Often the primary user associated with your product or service is not the decision-maker. You may have developed a great partnership with that end-user, but does their boss even know about it? Not only is this a great way to show appreciation to your primary user, but it further galvanizes the partnership with that decision-maker or senior leader. Win-win!
Make A Donation On Your Customers' Behalf
One of the coolest ways a person has shown me appreciation is by donating to a charity that means a lot to me. It is just such a fantastic way to express gratitude. It prevents me from being cluttered with yet another knick-knack, and it helps someone who really needs it. If you don't happen to know what charity they support, find one that coincides with the mission of their company (though I would still ask them first to confirm). This act of thoughtfulness is sure to go along way!
Give The Gift of Learning (or Fun!)
More and more people are on Audible these days, making it incredibly easy to gift someone a book. You can encourage them through a relevant professional development read, or if you know they like a particular genre, make their commute more fun with a hot new release in that category. If you have read the book as well, it will be an excellent conversation starter and a great way to build the relationship!
Bringing it All Together
No matter how you choose to show your customers love this season, cheers to you for putting in the effort. Personalization at this level will show a great deal of authenticity and help to foster a force of organic brand ambassadors. Oh, and don't forget to pick up something nice for yourself! You deserve it :)