5 Ways to Improve Your Business Results with Advanced Contact Center Recording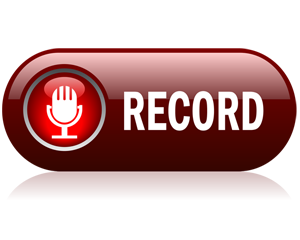 Do you have a star salesperson or customer support rep? If so, you probably want a bunch more just like him or her. How do you extract the winning ways of your best people? And conversely, how do you figure out if you need to change your processes or the way you train people, to fix the parts that aren't quite working right? For many successful small businesses and nonprofits, part of the answer lies in advanced call recording solutions like 8x8's Virtual Contact Center specifically developed for contact center environments.
The call recording feature of the 8x8 Virtual Contact Center solution can provide advanced features beyond what's available with standard business phone services. Here are just some of the ways that businesses use these often overlooked features to improve quality cut costs and streamline operations:
Evaluate Agent-Customer Interactions and Improve Customer Service: Anyone who answers calls at a business needs to deliver great customer service across a wide range of customer inquiries. But it can be tough for an owner or manager to ensure that all interactions with customers are high-quality and follow established best practices. Call recording can help; it eliminates the need for supervisors to be everywhere all at once. With this feature, you can review calls as needed to identify:

Instances of exemplary customer service, for sharing with other team members for training purposes

Common customer questions. Call recording can also help you document the ideal path to resolution for future use, creating up-to-date processes and efficiency for your employees.

Some companies also combine call recording with the metrics and reporting features that come with 8x8's Virtual Contact Center, to help in their agent appraisal process. Recordings assist managers in collecting objective metrics—such as call length and time—that could indicate a need to actually listen to a recording to get more information about the actual interaction. For example, if a ten-minute interaction is wildly longer than the average for your company, flagging that recording and listening to it might reveal an interpersonal communication issue that needs to be resolved.

Accelerate New Employee Training:  Call recording provides the opportunity for specific, customized coaching of new employees. Calls can be recorded and then played back to identify opportunities for learning and interacting more successfully with customers. This helps newbies get up to speed quickly and with less frustration all around—both for the employee and the business managers.Many opportunities are more easily assessed by call recording than through call logs alone—including conversational tone and pace, pace, messages conveyed, and the level of customer satisfaction at call's end. For example, one of our nonprofit customers has used call recording to condense agent training time and reduce training costs.  The customer now records calls with 8x8 Virtual Contact Center and then uses the recordings to train new agents. Managers can sort call recordings by duration to quickly identify long calls that could have been resolved faster, and provide examples of efficient call handling for trainees..

Keep Everyone Focused on Customer Deliverables: Many business people find it helpful to play back recordings just to make sure they're following up on the items most important to their customers. Recording helps clarify any items discussed, and provides a running log of the interactions with a given customer. It also gives employees a record of interaction that helps make them more efficient both during and after the call.

Easy Documentation and Compliance: Call recording helps protect your business by ensuring you have complete documentation of incoming and outgoing calls if you ever need it. State and industry compliance requirements are also easier to meet. And of course, if word gets out that you record all calls, scammers and fraudsters are likely to seek easier targets elsewhere.

Streamline Business Processes: For many businesses, recording is central to the production of information and content gathering. Businesses that use call recording this way include custom research houses, claims adjusters, attorneys and others. Many say recording is now central to the way they work and an integral part of their business models.
Thinking of adding advanced call recording to your business? Visit 8x8 to discover the full range of advanced call recording options including expanded storage and reporting, capabilities available with 8x8's virtual call center service, Virtual Contact Center. The Virtual Contact Center solution works as an overlay to your current telecom solution including 8x8's Virtual Office phone system. Note: Click here for call recording laws by state and notice requirements.