5 Ways Low Cost VoIP Business Phone Service Spurs Startups and New Growth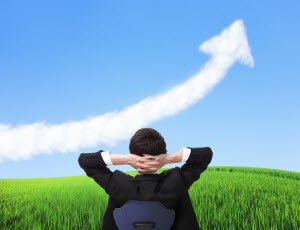 If one of your New Year's resolutions for 2014 is to expand your business or start a new one, consider using the power of the features that come with VoIP-based business phone service, such as ring and hunt groups, easy transfers to other offices or to mobile phones, Internet faxing, music on hold, and videoconferencing. Since larger companies have had some of these features for years, they can help to create the impression that your business is larger than it really is, even if it's still small and growing.
"VoIP business phone service is a complete game-changer for startups!" explains Phil Trunnel, founder and CEO of Scriptcycle LLC, which builds software solutions that support the healthcare industry, primarily pharmacies. Here are some ways that VoIP makes it easy for entrepreneurs to start or expand their businesses.
1. Inexpensive VoIP business phone service cuts start-up and expansion costs.
"With limited capital funding, it was critical to find a low-cost yet reliable business phone service, and we needed everything from phone, voicemail, fax, teleconference, to agent management and 800 numbers," says Trunnel. "We have never experienced an issue with regards to reliability, and cloud services remove the burden and up-front costs associated with managing and hosting expensive equipment that will become outdated in one to three years. Such solutions greatly reduce the costs and complexity of implementing an enterprise phone system."
Trunnel's experience with business VoIP phone service is common. VoIP systems are generally less expensive than traditional PBXs or big-provider service, and that cost can drop even further if you're on a hosted system—where the VoIP provider maintains your service on their own equipment. That's because there's no stifling capital expenditure, as there would be with most on-premises PBXs, which typically run in the tens or even hundreds of thousands of dollars.
"We are a new company just starting up and the rates are great," says Kristall Jolley, office manager at RazzleWerks, which uses VoIP business phone service. "The startup cost is minimal and just what we needed! I love that I can transfer them right to my cell when I need to leave the office, and voicemail comes right to my email! This is the best phone system I have ever used!"
2. VoIP business phone service helps new companies look bigger from the beginning.
With many of the features that large companies have enjoyed for years—easy transferring to any extension regardless of  location, ring groups, auto-attendants, Internet faxing, and videoconferencing—VoIP business phone service helps even small companies look bigger on a budget.
"VoIP business phone service has taken Trident from a small two-man operation to a multi-million dollar business all the while looking like a big business from the start," says Michael Peterson, CEO of Trident Furniture.
Anette Schol-Berman, a financial adviser at Raymond James Financial, agrees that one of the biggest worries of new businesspeople is looking too small and unprofessional.
"I run a one-person office, and when starting in my business I was most concerned to come across as less professional than other, similar offices," says Schol-Berman. "I was considering hiring a receptionist, when a business associate talked to me about VoIP business phone service. Now my clients can reach me wherever I am, I have many choices on how to have my phone answered, faxes delivered, and on how to be notified of calls and faxes. Now a small business can work just as efficiently (or more) than large firms! I couldn't have done without it."
3. Business phone service expands easily, handles multiple offices.
If you're growing fast, you could easily hit the limit on a premises-based based PBX and need to purchase a whole new system, particularly if you add an office. But hosted VoIP business phone service is easily expandable and reconfigurable—without waiting for the phone guy or for an expensive consultant.
This strategy makes particularly good economic sense for companies that have several offices spread across multiple locations, because they typically pay one relatively small fee rather than financing the cost of multiple PBXs, which are not only overkill for what they need, but usually include high capital expenditure. "We have three small offices in New York, Salt Lake City and Santa Monica," says Raju Shah, managing director of Vectra Management Group.
Also, many VoIP business phone services include much more than simple business phone service.
"Finally, we have a communications systems that easily and inexpensively combines all our offices with advance functionality," says Shah. "Our telephone systems is now better than most large companies. We can work from home and no one knows. What can I say? This service has improved our lives!"
4. Keep that small office feel—even if you're in different locations.
VoIP is also an inexpensive way to access talent wherever it's located, without worrying about whether people can be physically together in one office all the time.
"We currently have five extensions although there are only two to three of us working in the office," says BottomLineGrowth's founder and CEO Rey Marin. "Two or sometimes three of the extensions are being used by people who are physically located here in the USA and abroad, but I still have a feeling of physical connectedness with them as I am able to just pick up the phone to speak to them, have them transfer calls to me, and hold conference call meetings as often as I need."
5.  VoIP business phone service can give you more information and control.
For some business owners, it's critical to keep an eye on communications to monitor progress toward growth goals. Many VoIP systems come with desktop or mobile interfaces that let you see up-to-date usage statistics, making it easier to predict future needs.
As BottomLineGrowth's Marin puts it, "I can track our phone activity through the day, week, or month, as it happens. I like to have control of my business therefore I have to be aware of what every single member of my team is doing. Our VoIP phone system is helping me achieve this feat."
Don't Look Not-Ready-For-Prime-Time.
So don't let a one-person or minor-player image trip you up as you pursue your goals. And as you dream of new beginnings and upcoming challenges for 2014, think of VoIP business phone service as a cheap form of professional image management for growing businesses—and a way of making self-fulfilling prophecies come true. Look bigger to grow bigger, and to make your New Year's resolutions come true!