5 Tips to Instill Excellence in Contact Center Culture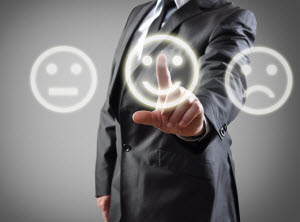 It's easy to find articles, seminars and even news clips with executives or consultants talking about creating a culture of customer service excellence. Almost everyone—from CEOs to call center managers—"gets" that making customers feel valued and well served is critical to the success of any competitive business.
How Do You Pull it Off?
But often, executives and managers ask me exactly how they can achieve that very laudable goal. Exactly how do you create a culture focused on meeting customer expectations? And—this is the million-dollar question—how do you do that while meeting or improving the contact center productivity goals that most managers and executives must meet?
You Can Do This
The good news is that the answer is pretty simple and within the reach of most companies.
The bad news is that failure to ingrain customer experience expectations into every customer interaction process leads to a myriad of mixed results such as inconsistent service levels, agent turnover, decline of word-of-mouth-sales, fewer repeat customers, loss of company reputation, lower profits and much more.
The key word is "ingrain." Ingraining customer experience expectations into every customer interaction process is highly achievable, and your initial results will impress even the staunchest believers in the bottom line. Your contact center transforms into an operating culture that is reliable, sustainable and consistent everywhere, whether agents are located in your facility, across the world or working at-home.
Five Tips to Ingrain High Expectations in Your Corporate Culture
Your job as a leader is to provide that vision, build a foundation of technology and best practices, and provide coaching to deliver your company's customer experience expectations. And if you do nothing else but leverage these five tips, you will still see remarkable improvements.
Call Recordings – Call recording is vastly underused for coaching and quality control. Many decision-makers mistakenly think it's only good for mitigating legal risks and complying with rules and regulations. But call recordings can help you determine the strengths and weaknesses of contact center agents.  You can often get huge results just by empowering your contact center supervisors and agents to review call recordings so agents can hear themselves and strategize ways to improve service. Listening to call recordings is especially helpful when the agent and supervisor have an opportunity to review a recording involving a disgruntled customer. Without a call recording, this discussion could become a "he said, she said" scenario, and then it's very difficult to strategize ways to prevent similar future misunderstandings. And these days, when most of your customers are quite capable of making their own recordings and posting them to YouTube, you need to know exactly what customers experience when they call you. Another benefit is that contact center management can listen to call recordings to help determine the types of training needed at the agent, team or overall department level.
Silent Monitoring – Letting supervisors listen in on live agent calls from their headsets or mobile devices helps supervisors pinpoint agent trouble spots, and offer advice on the fly via whispers or text messages.  Recording a call on demand also lets supervisors send the call recording in the form of an email with commentary that can be reviewed later.
Quality Management – Quality management is your foundation for success, because providing world-class customer service and support starts with agent performance. A quality management tool is very powerful, since supervisors have the ability to review every voice, email or web chat interaction. These interactions can then be scored against industry standards to ensure agents receive both positive and constructive feedback on their performance. (Hint: Make sure your quality management tool allows agents to respond or even contest their quality ratings to ensure a fair scoring system and a collaborative work environment. Leveraging quality management helps you set customer experience expectations. Monitoring and providing feedback to agents helps to ensure that they are delivering on an increasingly shared vision.)
Speech Analytics – Speech analytics helps management to quickly mine interaction intelligence from large volumes of recorded calls, for immediate action to address any customer service concerns or trends.  Managers can perform precise searches using keywords or phrases to ascertain hints of frustration or even stress.  A good speech analytics tool can even analyze caller voices and recognize different emotions by zeroing in on variations in tone and pitch.
Coaching and Learning – Last but certainly not least is the coaching-and-learning platform. Your coaching and learning module should allow supervisors, using the intelligence gathered from the bullet points described above, to build and deliver personalized training programs. You'll have the data you need to pull it off: voice, audio, call recording snippets, documents, e-support transactions and more. But remember: Delivering the right learning content at the right time is highly important, but you also need to focus on learning retention. Make sure your learning platform supports delivering quizzes to agents and sends you text messages, alerts and reports when assigned training is or is not completed on due dates. You can then leverage the individual learning records during your annual employee review cycle to lighten the workload associated with annual employee reviews and reinforce your customer experience vision.
It takes commitment to ingrain customer experience expectations into all customer interactions. But when all customer support personnel and contact center management fully understand the customer experience vision and model it during every customer interaction, your contact center culture becomes one that creates differentiation for your contact center, brand and organization—and leads to greater customer loyalty and a greater share of the customers' wallets.
To see your options for contact center technology that can help you make it happen, click here.