5 Reasons Why Your Business Might Need a Call Center in the Cloud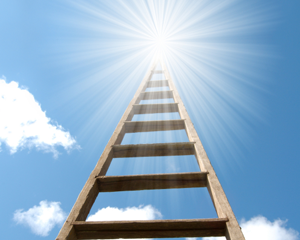 "But we don't need a call center yet. We're too small!" That's a common reaction lots of business owners have when they think they're too early in their growth path to need a call center. Most likely, they're missing out on five crucial business-building opportunities, and the real shame is that a virtual call center could provide them far more cheaply and easily than they imagine.
A call center can be one of the most important parts of a business, providing a critical point of contact for your customers. Some firms use call centers early in the buying cycle, to collect and nurture leads, and to make sales. Others use them to build and retain loyalty by providing the kind of excellent service that keeps customers coming back.
Cloud Call Centers Slash Costs and Create New Opportunities
The cost of both sales and support-related call centers has dropped dramatically with virtual call centers, which use hosted VoIP technology—the same voice-over-Internet-protocol technology that many people use for business or residential phone service—to efficiently route, manage, record, monitor and queue calls to or from a business.
Virtual call centers can help SMBs avoid the often daunting costs associated with on-premises, hardware-based call centers—such as the space required to host a physical presence, phone lines and PBX hardware—which until recently was the way that most call centers were run.
The new, virtual call centers are run by hosted VoIP providers that give you the telecommunications capabilities you need to run your own call center. Your sales or support agents can be located on-premises or even work out of their homes, but to your customers, it will seem as if everyone's onsite at the same place—even if the agents are scattered across the country. And you get five key benefits of reliable, Internet cloud-based virtual call centers, including cost savings and recognizable revenues from increased sales and salvaged customer relations:
Reduced costs—which come from much cheaper phone service, reducing the costs of leads and conversion, and improving customer satisfaction, retention, and sales
Integration of scattered or mobile support and sales staff with the rest of the company
Increased customer engagement and sales from supercharging your web presence
Advanced features—such as skills-based routing, help decrease the time and resources you need to devote to managing your business processes—be they sales or support-related
Scalability and flexibility—so you can expand and contract your usage as your needs change
How has the Cloud transformed how you do business?