4 Ways to Boost ROI and Avoid Groundhog-Day Communications Spending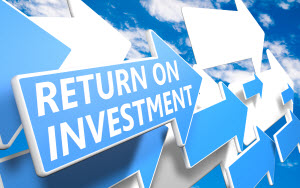 Repetition can be a boon or a burden to business, depending on what you're repeating and why. There's the good kind of repetition, which is repeating processes that drive revenue or serve customers better. Then there's the IT version of Bill Murray's "Groundhog Day": buying more and more hardware and systems that you have to install and maintain, every time you want to expand your business or make changes.
How to Nail Down Savings
The inefficiency of buying a new hardware-based PBX for every office whenever you reach the maximum number of employees or extensions is why for most mid-size businesses, a move to the cloud saves money.
I've analyzed a lot of cost sheets of midsized businesses—looking at their pre-8x8 and post-8x8 communications costs—and moving to the cloud generally leads to actual savings of from 25 to 40%.
That's good, but it's still a pretty big spread. And how do you know if you're likely to see similar results if you move your communications or contact center to the cloud?
That's why we engaged Frost & Sullivan, a respected research firm, to build an ROI calculator that helps prospective cloud IT buyers figure out their approximate ROI for such a cloud move. We can use the calculator to look at the specifics of your current cost of communications and show you how much you can save every month.
Four Sources of Savings Unlocked by Moving to the Cloud
1. Ending the 'Cycle of Madness' with scalable, sustainable technology
I recently spoke with three new 8x8 business customers who had repeatedly bought small-office telephone systems they had installed across a series of store fronts, or regional offices.
They were on a treadmill: Open a new office, install a new PBX. Add one more employee to a maxed-out PBX, add another PBX. All three recognized that sort of model was not scalable or sustainable, due to the high cost and complexity of the support processes it required.
Every one of those teams expressed an urgent need to get off the "cycle of madness"—repeating the same inadequate deployment model every time they opened or upgraded a new office.
And like most growing and thriving businesses, each organization wanted to get more strategic with its IT spend. They needed a way out—and systems that scale from a few employee to thousands, or even tens of thousands. That's  what 8x8 cloud communications gave them.
2. Cut the cost of maintaining everything yourself
Managing growth is a problem everyone wants to have, but it requires ever greater discipline in your communications practices than when everyone's in the same office. And because people and events are multiplied, the potential and risk of errors grows exponentially when you have a poor communications infrastructure. That's why you need a system that is always up to date.
But how do you stay updated, without spending a fortune and always feeling like your communications system is "under renovation," from frequent do-it-yourself hardware upgrades?
Recently published research from Frost & Sullivan found that 80% of businesses that moved to cloud communications did so to get to more advanced features and capabilities than they had from their premises-based systems.
3. Minimize downtime and catastrophic losses from premises-based hardware.
Frost & Sullivan also found 85% of contact centers were moved to the cloud for ease-of-use and business continuity/disaster recovery purposes.
Clearly, disruptive weather events can be catastrophic to any business, even large enterprises. For businesses that turn to the cloud, when their office is in harm's way, their communications services aren't. Workers stay connected via their smart phones or with a computer connected at any location with Internet connectivity.
So cloud-connected businesses keep on rolling. And with the increasing frequency of disruptive weather and other natural events occurring across the U.S. and other parts of the world, it's becoming hard to justify premises-based communications systems.
4. Claw back lost IT time—for a renewed strategic focus
I am awed by the quality and dedication I see from some of our customers' IT departments. One of the most rewarding aspects of meeting these people is their genuine appreciation for the time they've gotten back with their 8x8 move.
They're not alone. A recent survey we conducted with our customers found that most IT staffs were able to recapture 56% of the time they spent handling telecom issues. Considering telecom previously consumed 25% of their time, that translates into a savings of more than five hours per IT staff member each week.
That's similar to the findings of a recent Frost & Sullivan report, which found 76% of businesses surveyed moved to the cloud to reduce the burden on their limited IT staffs. A wealth of research, from Gartner and others, shows that about 87% of most companies' IT budget is spent just maintaining what they've already got. That only leaves 13% for newer, more strategic initiatives. By moving their communications services to 8x8, our customers' IT organizations have been able to effectively double their capacity to work strategically.
Get the Frost & Sullivan Paper
If you want to see where you're leaving enterprise savings on the table, we'd love to hear from you. If you'd like us to run your organization's numbers through our ROI calculator and show you where you can harvest savings, give us a call, and we'll run the numbers for you. And click here for the free Frost & Sullivan white paper that explains the ROI calculator and gives examples of how much companies like yours can save.