3 Key Cost Saving Factors in Moving to the Cloud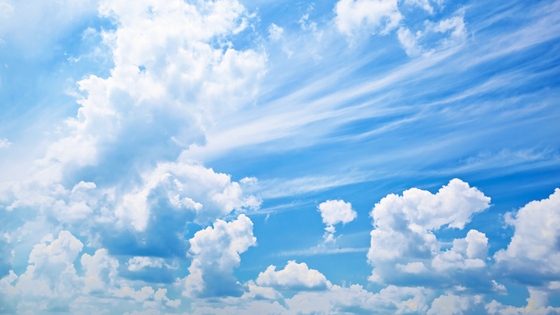 "What are the drivers of real cost savings?" is one of the most frequent questions I get from companies evaluating the move from on-premise to cloud communications. It's a fair question, as vendors often include intangible "soft costs"  into the equation to demonstrate value. The real motivation behind this type of question goes something like "I'm pretty sure moving to the cloud is a good idea, but I need a clear, defensible business case that senior management will actually believe and support." A recent Gartner report highlighted that as part of the cloud strategy, CIOs need to educate their CEOs and board of directors about the need to invest in the cloud as a style of computing. It will drive greater speed, agility, and innovation through this democratization of IT.
Digital transformation isn't cheap so leaders are looking for real dollars they can use to fund the reinvention efforts. Additionally, communications are often overlooked as a source of meaningful savings. Do any of the following remarks sound familiar to you?
"With our current number of employees, it is going to be an expensive and time-consuming process that will be too disruptive to our business".
"Although our system is pretty outdated, we just signed a 3-year maintenance contract with a third party vendor".
"I am worried about the length of the learning curve and the demands it will place on the IT team if we decided to make the switch".
Transitioning to cloud-based communications results in savings – both hard dollars as well as soft dollars. But let's keep the discussion on soft dollar savings for another day. For now, I'll focus on the key factors that drive hard dollar cost savings when moving to a single, cloud-based platform for communications.
Upfront capital investment/initial hardware
Annual maintenance and support contracts
Scalability and adding new channels of communication
Because semantics are important, here's how International Data Corporation (IDC) defines unified communications and collaboration,
"Unified Communications and Collaboration is a platform that combines IP telephony, messaging, instant messaging, presence, and conferencing with collaborative applications and services, enabling seamless real-time communications and collaboration anytime, anywhere, and on any device. These solutions are designed to provide a way of delivering, managing, and supporting all the various types of IP communications and collaborative applications software and services that an organization requires in both horizontal and vertical industry business processes and applications."
With this definition in mind, let's get back to reviewing each of the cost drivers in more detail:
1. Upfront Capital Investment/Initial Hardware
With a traditional on-premise private branch exchange (PBX) system, there is typically an upfront capital expense required for PBX equipment, software licenses, routers, networking, etc. In addition,  there is an ongoing monthly charge for service and maintenance.
Organizations with existing legacy PBX systems can move to SIP trunking. That said, there is a but here –  if their technology has not been previously used for IP telephony, they need to invest in a VoIP gateway. And the costs simply do not end there; there are additional charges in the form of
SIP setup fees
Number porting fees
Purchasing IP-compatible handsets
Monthly service fee
Generally, the monthly service fee includes the ability to make and receive local and long-distance phone calls but additional features, such as conferencing, mobility, interactive voice response (IVR), etc. are charged separately. Also, you are still responsible for costs associated with upkeep and management of the PBX systems. Then, when it is time to retire old equipment, you will need to invest in a new one.
On the other hand, with a cloud-based communication solution, there is no capital expenditure but only a one-time cost of implementation. Not requiring equipment delivers a substantial reduction in costs that drive a lower cost.
2. Annual Maintenance and Support Contracts
These include the cost of upgrading licensed products, hardware maintenance, technical support, and troubleshooting. The maintenance and support fee is pretty significant, usually ranging from 17-22% of a customer's software license fee. And, they tend to be multi-year commitments. Professional Services fees or paying third-party vendors are often required to support upgrades and enhancements due to "customizations." As you no doubt have experienced, these costs quickly increase with little to no flexibility for negotiation. I've seen cases where companies provided feedback to suppliers using words like extortion and blackmail out of frustration. For most traditional enterprise software vendors, support and maintenance business is generally the cash cow with profit margins reaching up to 90%.
For a cloud-based solution, the service and maintenance cost is transparent as it's part of a predictable ongoing monthly expense. This transparency and clarity provides organizations with greater control when planning and managing their IT budgets.
3. Scalability and Adding New Communication Channels
With on-premise solutions, adding or removing new lines means you need to think about how your existing infrastructure is impacted in order to support the new growth.
So if you are a growing organization, and I hope you are, you will have to potentially invest in additional hardware, including new phones and purchase new licenses. Add to that if your PBX system is older than 10 years, it may be much harder to maintain and repair/find replacement parts.
Unlike traditional PBX systems that facilitate only phone calls and basic collaboration, today's communication systems can do so much more. There are a plethora of collaboration and communication applications out in the market today ranging from chat/instant messaging, audio/web/video conferencing to online meetings and webinars, and multiple vendors selling one or two elements from the set of collaboration tools.
As a customer evaluating a communication system for your organization, do you see an issue with such an approach?
What you may not recognize is that by having multiple vendors provide different elements of the collaboration solution, you end up with a bunch of fragmented data silos. As a result, it becomes an extremely challenging and tedious process to extract key business insights into customer behavior and interactions from such isolated individual endpoint solutions. Research shows that 85% of CIOs estimate that at least two team collaboration apps are in use within their enterprises.
Now, this is not to say that you cannot realize savings by moving to a hybrid cloud communication model instead of your existing legacy system. But it will still be a complex and expensive undertaking for your IT team, both in terms of resource and effort. Additionally, how real are the savings when you still need to staff and manage what you have on-premise?
This is where 8x8 is unique in its offering – a single system of engagement integrated with systems of record for one set of data in one system of intelligence. More specifically, with 8x8's fully integrated cloud communication solution, companies can:
Easily manage a single application for all engagement needs
Interact with context
Integrated engagement suite with analytics
Reduce costs while maintaining high-security compliance
Although cost savings and benefits gained differ based on the number of users and each organization's' specific needs and costs, a single cloud solution delivers the most favorable TCO (total cost of ownership) compared to on-premise systems or hybrid cloud environments.
Check out our ROI calculator to estimate the savings when you move to 8x8's solution. You can create a custom analysis based on your organization's specific communication needs.