The 8x8 Retail Solution
The 8x8 Retail Solution has been designed based on extensive experience working with retailers. It combines voice, video conferencing, team messaging, contact center, analytics, services, and support into a comprehensive communications solution.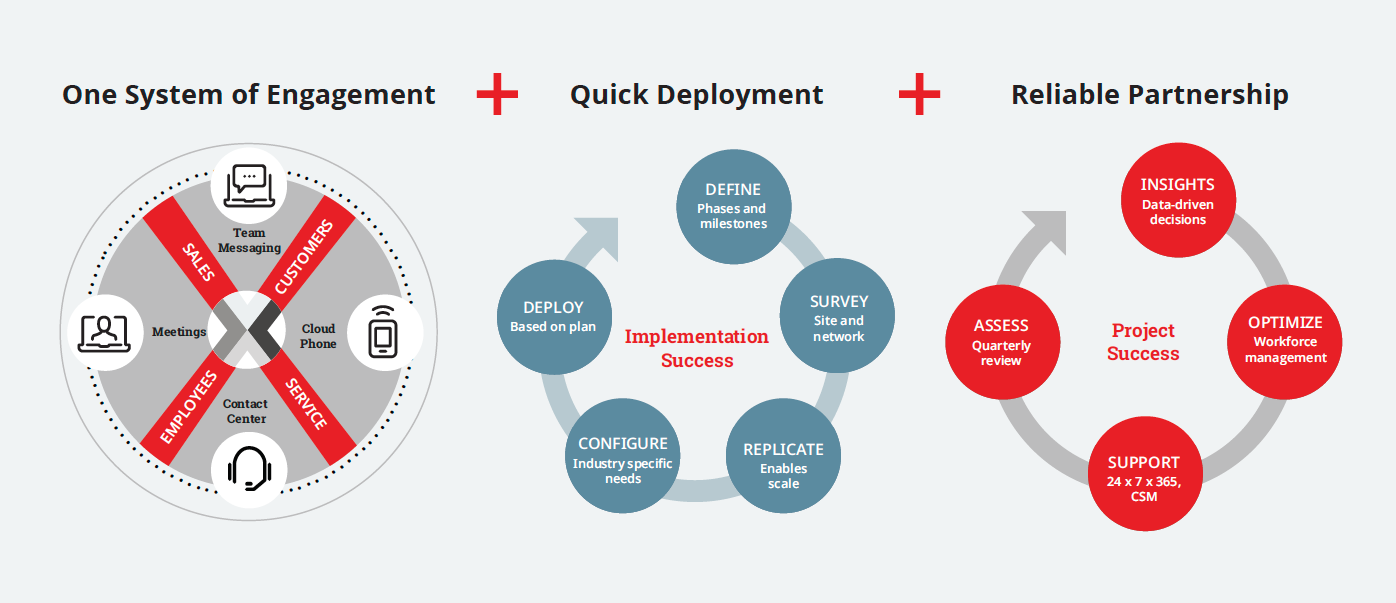 Lower Costs, Improve Service
Over the past decade, the role of the retail store has changed dramatically, yet one fact remains clear: the store provides an experience that cannot be duplicated in the digital world. This fact is driving a fundamental change in how retailers staff, craft, and enable the customer experience - unifying it across all available touchpoints.
Serving customers in the store or other types of retail locations often requires a delicate associate balancing act between interacting with customers on site and those calling in. Managers must also supervise staff as well as maintain technical elements like the integrated voice response (IVR) for store hours, number of lines, ring groups and promotions. To help manage the needs of both associates and managers, 8x8 has designed two communications packages to help them gain efficiency and focus on the highest value activities.
Employees on the floor do not always need the depth of collaboration and communication features that a manager does, so the Store Associate edition eliminates costly, unnecessary features while also providing unlimited calling to the US and Canada. Store managers often require additional capabilities such as collaboration tools for events like weekly, monthly, or quarterly meetings as well as analytics to provide them with the insight they need to operate their location.
Learn more about retail communications solutions and how you can increase operational efficiencies and enhance the customer experience.