eAgent Integration with 8x8 Virtual Office for Insurance Agents
eAgent Integration is FREE with 8x8 Virtual Office
Impress your insurance callers and clients with how well-informed you are. Use the 8x8 Click2Pop plug-in for eAgent, and calls from your eAgent contacts automatically retrieve their eAgent record to provide you with all their details at your fingertips.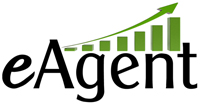 Streamline Insurance Interactions
Install the free 8x8 Click2Pop plug-in, and get two powerful functions:
eAgent Screen Pops: When you receive a call from a number matching one of your records in eAgent, that caller's record automatically pops up on your computer screen so you are informed and ready to act.
Easy Web Dialing: Click2Pop highlights phone numbers that appear your web browser or in eAgent with a green phone icon. Simply click the Click2Connect Green Phone Icon and your call is connected.
Get the Insurance Advantage
Screen pops on your computer give immediate access to your eAgent customer information
Instantly update your eAgent contacts while you're on the phone
Make calls directly from your web browser or web pages with one click
Delight your callers with your familiarity with their account and your powers of recollection
Save a spreadsheet as an HTML file and use it as a clickable calling directory
Save time and increase employee productivity
Allstate agents are required to have eAgent integration with their phone system
Easy and Efficient
Your eAgent record pops up for incoming calls. And when you're ready to make calls, just click the green phone to automatically dial right from your browser.

Requirements
Operates on Windows XP, Vista and Windows 7.
Supported browsers: Google Chrome 22.x and higher, Internet Explorer version 6.0 and higher, and / or Firefox version 3.0 and higher. Safari, and Opera are not supported.
You must have Administrator rights to the PC to install the plug-in.
Follow the instructions in the Click2Pop for eAgent Guide to connect your eAgent database with Click2Pop.
Click2Pop dials the number exactly as it appears in the browser so international numbers or long distance numbers must include country codes/area codes.
Click2Pop does not work on non-numeric phone numbers (e.g. 1-800-DOG-CARE).
Download the Click2Pop for eAgent User Guide
Download 8x8 eAgent Click2Pop Plug-In Software