8x8 Virtual Office for Bullhorn
Improve productivity and boost placements with 8x8 and Bullhorn
Do you wish that you had a more streamlined recruiting process? You're not alone. 72 % of recruiters worry mistakes are being made because of inputting CRM data manually. 8x8's built-in integration with Bullhorn provides the tools recruiters need to thrive by allowing them to spend more time finding clients, placing candidates and building better relationships.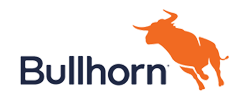 To get started, click here.
Key features of embedding 8x8 communications capabilities into Bullhorn's CRM are:
One system of engagement: Combine voice, chat and email with your CRM experience.
Click-to-call from Bullhorn: Place a call directly by clicking on the contact on a Bullhorn record, eliminating time spent manually dialing numbers.
Instant caller identification: Window pop-up with caller information helps users identify the caller before even taking the call.
Integrated search: One tab to search by candidate, contact number, lead, opportunity and company.
Auto call logging for easier follow-ups: Call and chat logs are automatically added to the Bullhorn record after every interaction, enabling agents to keep the track of client interactions.
Easy call management: Easy to transfer, merge and record calls.
Learn how Skills Alliance, an international recruiting firm in the life sciences industry, improves productivity of their recruiters and boosts placements by integrating Bullhorn and 8x8.