Test Your Connection Quality
VoIP testing is the process of checking the integrity of your internet connection by gauging its performance across many variables. The VoIP speed test is useful in two ways:
To test an existing internet connection to see if it can support VoIP.
To understand the experience a caller can expect when using VoIP.
Impact of poor VoIP connection
A poor VoIP connection will compromise call quality and ultimately impact the communication between your team or customers. Also, if you have limited internet speed, you won't be able to maintain multiple lines on the network.
This means that customers will spend more time waiting in a queue. Metrics show that sales teams lose 60% of their customers if their call is not answered in less than a minute, ideally 30 seconds.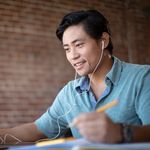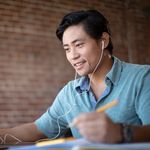 How can a VoIP test help me?
So, a stable and capable VoIP connection is important for your business. A VoIP test helps you review the overall health of your network connection within a matter of seconds. It also enables you to determine whether the call traffic in your existing phone system is high enough to justify an upgrade.