What is VoIP?

VoIP is an acronym for a set of technologies known collectively as Voice over Internet Protocol. VoIP services enable users to make and receive phone calls over an internet connection, bypassing legacy telephone companies and traditional phone line networks.
How does VoIP work?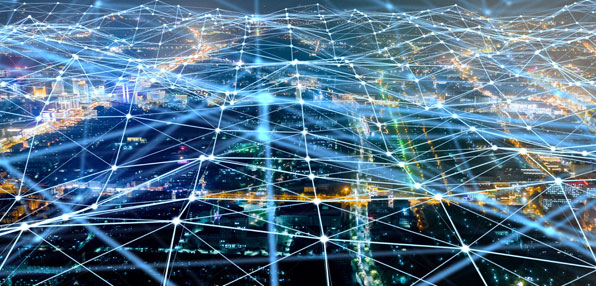 IP technology organizes information into digital packets. Those packets are consolidated and transmitted en masse over broadband and wi-fi connections. VoIP protocols convert voice signals (phone calls), documents (fax) or messages (SMS text) into packets from a sender and reassemble those packets for compatible receivers. VoIP systems are often deployed as part of a larger unified communications strategy, augmenting video conferencing, instant messaging and other web-based communications with voice services and fax.
Traditional Phone Systems vs. VoIP Phone Services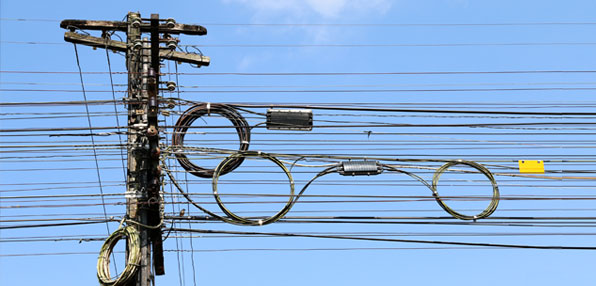 Legacy phone systems work on a public switched telephone network (PSTN). PSTNs routed voice signals through copper wires, along fixed electrical paths, through a series of circuit switches and then to the call destination. Each phone on the PSTN has a unique, mandated location-specific number. This system required organizations with higher call volumes to manage the proliferation of telephone lines on their end with switchboards and expensive on-premises call routing hardware called private branch exchanges (PBX). Much of this hardware has digitized over time, but calls are still routed A-to-B across telephone lines.
The technological capability for sending and receiving audio signals from one computer to another has been around for a while. The first packet-switched (as opposed to circuit-switched) program was written in 1973. Early computer telephony integration (also known as CTI) converted audio signals into packeted digital signals. These packets were relayed from one terminal to another on local area networks (LANs). Today, a PC downloading a page from a web server, or one computer sending an email message to another computer, uses the same form of data packet relay to move information across similar networks.
Packet-switched communication is foundational to the layer of technology known as Internet Protocol (IP). IP networks route information from one dedicated IP address to another. So long as the IP address is correct, the kind of information- text, voice or video - is immaterial. However, moving packets of voice data over long distances without dropping part of the message is difficult with slow connection speeds. Broadband internet, and the widespread adoption of faster and faster delivery speeds brought VoIP technology where it is today.
By converting and recovering data signals with greater efficiency, high-speed internet cut down on packet loss issues that were creating choppy signal and dropped calls. This led to the widespread adoption of VoIP phone systems across a range of industries.
As more and more parts of the world adopt broadband connection speeds, companies use VoIP technology to link global operations. VoIP solutions now run sophisticated phone networks on the cloud, hosting PBX services, and packaging many of the traditional telephone company's advanced features like call routing, caller id and long-distance call placement as standard VoIP services.
How do I make a VoIP call?
All that you need to place a VoIP call is an internet connection and the proper software or hardware to access your VoIP system.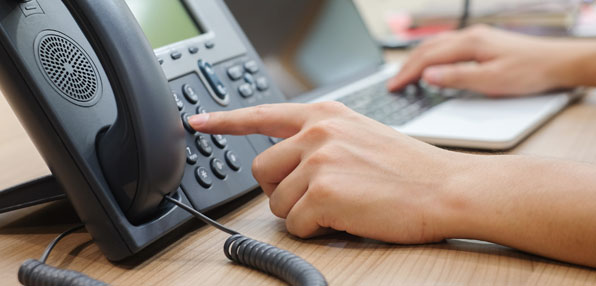 Three Ways to Make a VoIP Call
Analog Telephone Adapters (ATAs)

ATAs convert a standard analog phone into a VoIP device. Audio signals from your analog phone are converted into packet-switched data. ATAs are the only way to convert a regular phone into a VoIP-enabled device.
VoIP Phones
VoIP phones, also known as Internet phones, have the look and feel of an analog phone, but do not run on a landline phone system. Instead, they are connected to a gateway modem.

Computer-to-Computer
Any computer or smart mobile device can make VoIP calls. All you need to do is install the appropriate VoIP software is installed. Using a computer-to-computer connection requires the receiving party to also have an internet connection. 

How do VoIP numbers work?
VoIP numbers are one of the game-changing innovations of voice over IP technology. Unlike legacy phone networks, phone numbers on a VoIP network are specific to a user, not to a physical location. A single VoIP number can be hosted on multiple devices and a single device can receive calls for multiple VoIP numbers. Suddenly business travelers and remote teams don't need to worry about juggling office, cell, and fax numbers or accounting for area codes or country codes when connecting with clients or teams.
There is no need to change numbers when relocating team members or to set up finicky call forwarding to relay calls from one phone to another when traveling. Since multiple devices can send and receive VoIP calls, a team member can be made available on their tablet or mobile phones when they are unavailable from a desk phone.
Landline vs. VoIP: The Business Case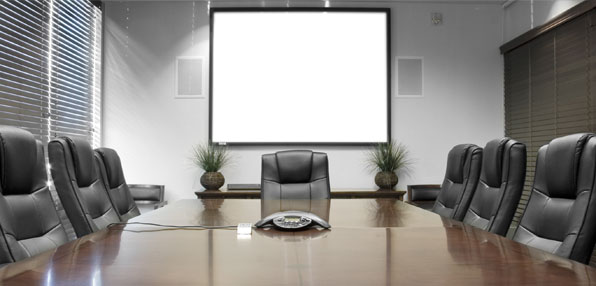 When it comes to choosing a telephone system suited to your business needs, scale is key. Small businesses, especially those that regularly make international calls, benefit from what the low cost VoIP service providers can offer, compared to their traditional phone service peers.
Organizations that handle telephone call volumes in the thousands daily can take advantage of the numerous efficiencies introduced by VoIP technology. Business phone systems with multiple lines typically rely on an on-premise private branch exchange (PBX) to route calls. PBX is a descendant of the central operator and switchboard models. Calls on a private phone network are directed and routed manually to lines inside and outside of that network. This system requires expensive, often bulky equipment to be stored and serviced on-site. Any gaps in service can mean costly delays and repair.
By contrast, VoIP providers host PBX services on the cloud. Voice calls are routed through a central data center, call flow processing uptimes are 99.99%, and any updates to the system are enjoyed automatically. Unlike on-premise PBX, a VoIP PBX can be accessed anywhere and at any time. Calls to one office number can easily be routed to team members half a world away on their mobile devices or to their remote office locations.
Traditional Business Phone Systems vs VoIP Phone Services
Traditional business phone systems are plagued by the depreciation of expensive analog equipment and the high operating costs associated with a dedicated team of specialists required to install and manage their operations. A VoIP phone service is simpler and faster to deploy, carries significant total cost of ownership advantages, and comes equipped with advanced business features that are updated via software, not hardware changes.
Business VoIP services bring the functions of a traditional phone system into the modern office with a host of customized features updated regularly.
Extension Dialing
Legacy phone services have long been able to connect employees on a private network via extensions and to reach a person directly by appending that extension to the main business phone number. With VoIP extension dialing, your dedicated employee extension travels with you. You can control how a call is routed- either to your desk phone, your computer, or your mobile device.
Auto Attendant
Auto attendant functions like a virtual receptionist. VoIP customers can direct calls automatically using a software dashboard. Call flows are redirected in an instant and operate on a cadence set by you and your team.
Ring Groups
On legacy PBX systems, spikes in call volume are difficult to anticipate and frustrating to manage. With VoIP technology, companies can establish ring groups that distribute calls to a pre-specified set of phones on the network. These groups can be configured to dial more numbers when volumes are especially high, increasing the likelihood that your clients' calls are answered the first time, every time.
Voicemail
Voicemail is ubiquitous in today's world of communication. Business VoIP services help you control and prioritize your availability in ways regular phone services cannot. Set some calls to ring while routing others to voicemail. Receive email transcriptions for priority numbers. Efficiently screen incoming calls without any interruptions to your workflow. With VoIP voicemail, you are in control of when and how often your phone rings.
VoIP and Unified Communications
Replacing legacy telephone services with a VoIP network does not only mean enjoying greater speed and reliability. VoIP service providers can bundle voice services with a full suite of unified communications that operate on protocols related to IP telephony (also known as internet telephony). These additional services are tethered by a Session Initiation Protocol (SIP) application that brings video, messaging, chat, screen sharing and web conferencing to one platform.
This style of virtual office integration allows your team to make secure business calls on multiple devices, easily access personal and business contacts on one shared network and remotely host online meetings. By integrating phone systems with other communication channels, unified communications transforms how your team communicates and collaborates on a daily basis.
VoIP and Customer Service
The same custom features and settings that differentiate VoIP solutions from existing legacy systems can empower VoIP solutions to improve your customer support and sales efforts on your call center channels. Businesses operating inbound or outbound call centers are especially reliant on the speed and uptime of their chosen voice service solution.
VoIP services enhance existing call center and contact center capabilities by connecting call center agents with knowledgeable colleagues via team messaging and giving call center managers access to up-to-the-second analytics that show customer call pathways and agent response times. Call center software is just one piece of a fully unified communications strategy.
VoIP and Emergency Services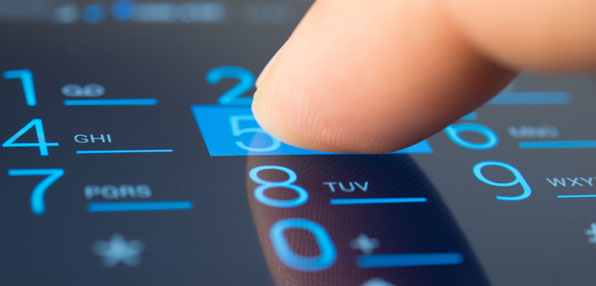 Phone companies operating PSTNs connect one location-specific phone number to another. VoIP calls by contrast are routed from one IP address to another. This distinction meant that emergency call systems were initially incapable of locating the source of a VoIP call. 8x8 was the first VoIP provider to offer enhanced 911 service (e911) for all of its customers. Using a system of public service answering points (PSAPs), 8x8 was able to deliver address specific information to 911 providers in the United States and Canada. This breakthrough highlights one of the many ways 8x8 has served as a thought leader in VoIP technology over the past two decades.
To learn more about e911 services and other VoIP-specific considerations we recommend this Consumer Guide compiled by the FCC.
The 8x8 Difference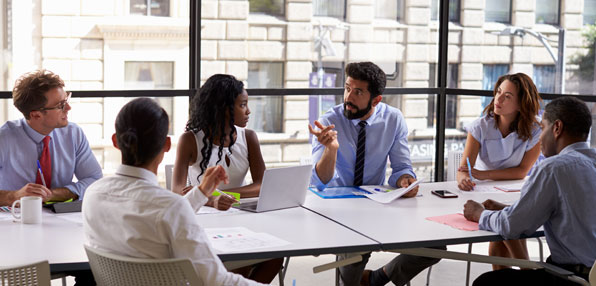 8x8 brings together the most advanced and reliable VoIP services on the market with a complete unified communications suite that includes voice, video conferencing, team messaging, and contact center.
Learn more about our technologies and our dedication to innovation. Or, speak to a member of our sales team today about how we can transform your communications.
Additional VoIP Resources
Learn more about Unified Communications