8x8 Native Integration for Dynamics 365
Improve productivity and enhance the experience with 8x8 and Microsoft Dynamics 365
Customer relationship management (CRM) is a key for any business, small or big. CRM systems help in streamlining processes and increasing profitability for your sales, marketing, and support teams. Given the majority of customer interactions happen over the phone, how about integrating communications with your CRM software?

Key features :
Click-to-call from Dynamics 365: Place a call directly by clicking on the contact on a CRM record, eliminating time spent manually dialing numbers.
Instant caller identification: Window pop-up with caller information helps users identify the caller before even taking the call.
Auto call and chat logging: Call and chat logs are automatically added to the Dynamics 365record as the call ends.
Integrated search: One tab to search by name, contact number and email id.
Easy call management: Easy to transfer, merge and record calls.
Configurable experience: User can add fields in the 8x8 panel for a more personalized experience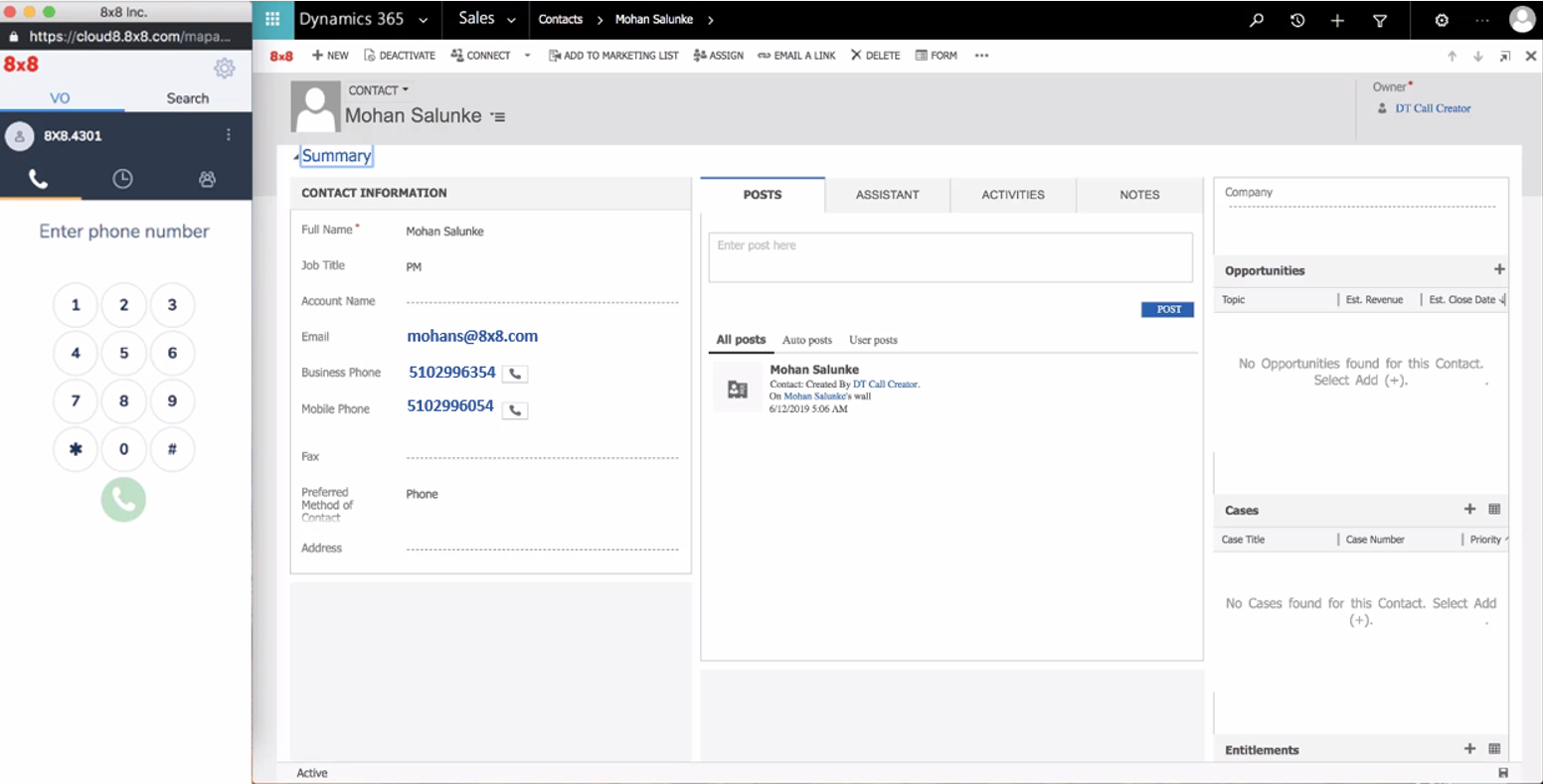 The native integration of 8x8 and Microsoft Dynamics 365 gives you the combined experience of communications and system of records with no additional cost.