Is Working From Home the New Normal? Rethinking Remote Work Trends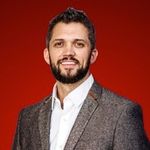 Patrick Russell
March 09, 2020
"Working from home, among the non self-employed population, has grown 173% since 2005." - Global Workplace Analytics



While the total number of work-from-home, non-self-employed workers represents only a fraction of the total labor force, about 4%, there is a myriad of indicators that lead many to believe this number may grow closer to 50% of the working population over the next decade. The next question: Why will this happen and when will we see this shift begin to accelerate?
Let's start with why.
Access to talent
While the younger generations are getting all of the credit (and criticism) for demanding so many "crazy" things like new ways of working and interacting in the workplace, all generations of workers are benefiting. Much to the surprise of many, the "demands" of millennials are not only on the right track but their push for more flexibility and control over their time actually seems to be preferred by all generations of workers. The desire to have work-from-home flexibility is universally appealing — you're welcome Boomers!
68% of millennial job seekers said work-from-home flexibility would significantly influence their decision to join or leave a company.



Care for the environment
Somehow talking about making the planet healthier has become a tension point of political ideologies. The environmental comments in this writing are only made with the desire to breathe clean air, drink clean water, and eat clean food both today and in the future. Increased remote workers benefit the environment by reducing the energy required to support human activities. These environmental benefits can be used as a recruiting tool to attract talented individuals who have concerns over the health of the world — and for those not concerned about a healthy planet, they can still enjoy working from home wearing sweatpants (or tracksuit bottoms) with the rest of us.
The Consumer Electronics Association reports that telecommuting is part of a climate change solution since using electronics to telecommute saves 9 to 14 billion kilowatt-hours of energy each year.

(For perspective, according to the Energy Information Center, the average American home consumes about 10,000 kilowatt-hours each year)

Direct employee benefits
According to the U.S. Census Bureau, just under 70% of households earn less than $100k/year. For 95% of these workers, they will spend around 4 to 5% of their hard-earned income on expenses related to working outside of their homes. For much of the workforce an extra $4k-$5k, or more, could significantly impact their quality of life.
Let's not forget about those intangibles that are a bit more difficult to put a price tag on. For example, research indicates that 82% of telecommuters report reduced work-related stress levels. Also, consider the time spent commuting. Telecommuters gain back the equivalent of 11 workdays per year.
Cash is still king
Obviously, most businesses make decisions based on their impact on the bottom line. As such, the case for more work-from-home employees should pique the collective interest of executives.
The hard cost savings potential that can come with a larger work-from-home employee base is staggering. Some companies are seeing employee retention rates double while simultaneously reducing overhead by more than 10% and in some cases 30%. To top it off, more and more research is finding that productivity from work-from-home employees is significantly higher as well.
In a nutshell, a work-from-home model can help business operations by increasing productivity, reducing costs, and improving employee retention. So if cash really is still king, the push from the business to increase work-from-home employees should help drive this change over the coming years.
Our world has changed
When will this tidal wave of remote workers arrive? It has already begun.
Consider for a moment the current adverse climate in our world. From human violence to extreme weather events, to pandemic level health risks, it's only natural to feel uneasy about spending time in large groups of people.
On top of health and safety concerns, companies have been shifting to work-from-home over the past 5 years and that shift is accelerating. Here are a couple of compelling stats to take note of:
40% more U.S. employers offered flexible workplace options than five years ago.
50% of the US workforce holds a job that is compatible at least partially with remote work.
And for those that are already working remotely, good luck getting them to return full time to an office building. A 2019 report on the State of Remote Work by Buffer concluded that "remote work is here to stay." The survey of nearly 2,500 remote workers found that an overwhelming 99% said they wanted to work-from-home, at least some of the time, for the remainder of their careers.
Whether you're a job seeker, employer, or a concerned citizen, the incentives and benefits of working from home for both workers and businesses are compelling from almost every meaningful measurement. Work-from-home saves money for employees and companies, reduces greenhouse gases, expands the available talent pool, improves employee retention, reduces stress, and increases productivity.
Are you convinced? Click here to read our eBook with some best practices for connecting your remote workforce.
References:
---