The Health Care Communications Transformation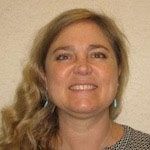 Yvonne Donaldson
February 14, 2020
What a simple yet insightful observation by the famous writer and poet, Maya Angelou. If we think about it, this sentiment rings especially true in the world of health care. From the very first moment of contact through every touchpoint during the healthcare journey, the impression at any given moment - our "experience" - is what stays with us. Whether it's an interaction with the receptionist, lab technician, telemedicine app, doctor or other health care worker, we may not remember names and dates, but we remember how we felt.
But here's the thing: When it comes to health care provider/consumer engagement, positive, warm and fuzzy experiences are sometimes hard to come by - on both sides of the stethoscope.
Patients are struggling to navigate the health care system with their wallets, pride and health intact. What they really want is convenience and simplicity. They need it to be easy to get the advice they need, set up appointments, and manage their general health care needs. Meanwhile, providers are struggling to balance the high costs of care and growing demands on their time with their primary concern: helping their patients be healthy.
The result: a growing disconnect between the experience caregivers want to provide but cannot, and the experience patients want and actually receive. It's no wonder that up to 44 percent of healthcare consumers are likely to switch primary providers within two years.1
So what's at the root of the problem? It's certainly not that health care providers are not as good or professional as they used to be, and it's definitely not that they don't care as much. It's outdated technology and infrastructure, endless, repetitive data gathering, tedious business processes and communications breakdowns that have thrown a bunch of wrenches into the healthcare "machinery." There are so many things sucking up so much time that it's almost impossible to find enough time to do the really important things.
Consider this:
49.2: percent of providers' time that is spent on patient records and desk work
27: percent of their total time spent face to face with their patients
52.9: percent of that in-room time above actually spent on direct face-time
37: percent of that in-room time spent on more data entry/patient records2
Wow! It's pretty clear that something's gotta give! It's really hard to focus on "experience" when it's all you can do just to keep the machine going.
There are other important drivers for change, of course: Old technology just is not doing the trick any longer. Security concerns are becoming more and more critical. Boosting productivity and reducing costs are virtually becoming prerequisites for staying in business. Then mix in the ever-evolving needs and expectations of consumers and there is a perfect storm for a health care revolution. In fact, according to research, many providers are already transforming their business to better serve their patients.
49: percent of healthcare providers in the process of transforming their business model over the next 12 months - the highest percentage of any industry
16: percent of healthcare providers that have already begun the process of transformation within the past two years3
These businesses have done the research and understand how critical it is, so what are they doing and how are they doing it? Let's address the "what" here and we'll address the "how" in an upcoming blog.
Health care providers need to consider things like increasing accessibility through multiple channels, and mobile solutions to enable communication and collaboration anytime, anywhere and on any device. Video helps make real-time interactions more "real" and can reduce the frequency of in-person visits. Self-service capabilities help empower patients with more options and control. With modern technology, data and analytics help harness (and make sense of) all the valuable, sensitive information available to identify opportunities for improvement and help put patients back where they belong - at the center of the universe. At the same time, improved communications solutions can give providers back some of that precious time they need to focus on their real passion – caring for their patients.
Simply put, the "what" is a communications and collaboration transformation. Stay tuned for the "how", but here's something to help guide an understanding of the requirements and roadblocks on the path to cloud communications.
Learn more about how 8x8 is helping providers transform their business with simple communications and collaboration so they can build better provider/patient relationships through powerful, convenient health care experiences.
1. Deloitte Insights, Inside the Patient Journey, September 2018 2. Annals of Internal Medicine, Allocation of Physician Time in Ambulatory Practice, May 2017 3. Gartner, 2019 CIO Agenda - A Healthcare Provider's Perspective, April 2019
---