The Public Sector Communications Challenge: Balancing the Generational Divide: Part 1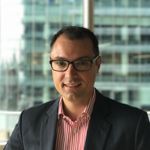 Russell Tilsed
February 08, 2022
In a recent discussion with some of our local government, NHS, and housing association customers, they used the phrase "digital evolution" to characterise their plans and communication investments for the next year. Although a subtle semantic difference, it's an important change from the phrase "digital transformation" that is so often used. They've put the fundamentals in place and are now working to refine and optimise how communication technology can be used to support their goals of delivering excellent customer experiences while also being great places to work, remotely or onsite. Essentially, the transformation has happened and now it's time to evolve.
To better understand their perspective and the possibilities for what's next, we researched how well current communications capabilities are supporting their digital evolution. The research was conducted in November of 2021 with 456 professionals from healthcare, higher education, local councils, and central government. This blog post is the first in a four part series where I'll share the detailed findings from that research, broken down into these areas:
The customer experience antagonist: current communication systems
The generational divide: a wide spectrum of communication requirements
Requirements for modernising communications for public sector organisations
Taking Microsoft Teams from good to great with a cloud communications platform
The pandemic accelerated their digital evolution activities. Interestingly, the public sector groups were at various different stages in their journey. Overall, 63% of public sector organisations accelerated their digital transformation efforts due to the pandemic:
Pandemic Impact on Digital Transformations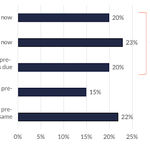 Breaking that down into the different groups reveals that the Education sector entered the pandemic with 54% of respondents not having plans or not starting their digital transformation efforts, but now are working on it. As expected, government organisations were most likely to accelerate digital transformation work that was already underway. And a surprising proportion of Healthcare organisations (21%) had to put their digital transformation projects on hold.
Pandemic Impact on Digital Transformations by Industry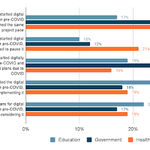 What's driving the need to make these changes? Although it's possible their responses are a little biased due to experiences over the last two years (eg. see the prominence of "Enabling remote work" in the chart below), the main drivers of digital transformation also included delivering better customer and employee experiences:
What are the main drivers of digital transformation at your organisation?