Pros and Cons of a Cloud-Based Hosted PBX vs. On-Site PBX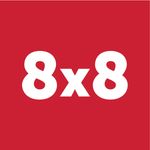 Pros and cons of a cloud-based hosted PBX vs. on-site PBX
Most businesses have migrated to IP-based business telephony systems due to their increased reliability and performance. However, operators now find themselves faced with another important question: Which is better between hosted PBX vs. on-site PBX? In this article, we'll explore both systems to help you determine which is best for your contact center.
On-Site PBX benefits
With an on-site PBX solution, the hardware needed for your system runs on hardware that's installed in your organization's location. You make a one-off purchase to get the necessary hardware, server equipment and networking software required for an on-premises PBX.
The IT department takes care of this system, including maintenance and updates. Calls are often routed through SIP trunking and traditional telephone lines, including GSM, PSTN and ISDN. There are many reasons why companies still use these systems, including:
Increased control for the IT department
More control over security protocols in some cases
Reduction in costs when used in combination with SIP trunking
Drawbacks of on-site PBX
Lots of new businesses and long-established companies are moving away from traditional on-site PBX to the cloud. There are several drawbacks to the traditional method, such as:
Higher upfront costs
Maintenance costs
Power outages can lead to customers not being able to contact your business
Cloud PBX benefits
A cloud PBX is a platform that's hosted by a third party in cyberspace, meaning there's no physical hardware required. Your VoIP provider runs your phone systems over an internet connection, including calls, call forwarding, voicemail and SMS messaging.
All anyone needs to run a cloud-based PBX is an internet connection, making it the perfect solution for companies that rely on employees who work from home. Here are some more advantages of using a cloud-based PBX.
Cost-effective
In many cases, a cloud-based PBX provides premium features that you might have to pay for with a traditional PBX. Plus, without hardware upgrades and maintenance to worry about, you can free up revenue to reinvest where it's needed.
Zero maintenance
Maintaining your company's on-site PBX is costly and avoidable. In today's competitive marketplace, operators frequently need to do more with fewer resources. Switching to a cloud-based system is a great way to free up your skilled workers so they can focus on finding creative ways to improve systems and make more money.
Additional features
VoIP technology supports more formats than on-site PBX systems. From mobile apps to intelligent call forwarding and built-in video conferencing, your team can do more with a cloud PBX.
Hosted PBX vs. on-site PBX
When it comes to which is better between cloud vs. PBX, there are several considerations to make.
First, how much do you have to invest in your phone systems? A cloud-based PBX costs less upfront, making it more accessible—and it saves cash in the long run. Likewise, if your business needs to scale up or down, has lots of remote workers or doesn't have an IT department, a cloud-based solution is probably better.
On the other hand, if money isn't a concern or control over complex channels of communication is your priority, a traditional on-site PBX might be better.
Cloud-Based Systems Equal Better Performance
If you want 8x8 to take the strain of dealing with hosting your PBX off your shoulders, get in touch today.
---