For Higher Education, Extending Classrooms to the World is a Matter of Survival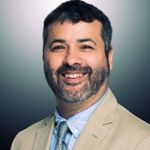 Ron Gill
December 16, 2019
As I work with CIOs of colleges and universities, it seems useful that we start tracking their collective anxiety and blood pressure levels. Their jobs are incredibly complex. They are navigating through the reinvention of their business models while keeping current operations running. Gartner research provides some insight into the degree of change. By the end of 2022, Gartner research estimates:
More than 80% of higher education institutions will issue some form of digital credential
At least one-third of very small institutions (fewer than 1,000 students) in the U.S. will close, merge or be acquired
At least 20% of courses in a university catalog will be taught by ecosystems of partners rather than faculty.
The timing of these predictions is just 36 months away, or, put another way, the senior year of this year's freshman class pursuing a 4-year degree.
Globalization also appears to be a factor as the number of newly enrolled international students declined for the third straight year:
2018-19 (0.9%)
2017-18 (6.6%)
2016-17 (3.3%)
There are a number of factors causing the decline, but with international students accounting for 5% of total enrollments, declines, for any reason, can significantly impact budgets.
That said, there's no need to sound the alarm just yet as US universities have 16 of the top 20 spots in the recent ranking of 1,500 universities across 80 countries by US News and World Report.
To remain at the top of the global rankings, institutions of higher learning must find new ways of delivering educational outcomes that are more accessible and affordable to meet rapidly changing student requirements. That changing landscape includes a number of different challenges including:
Overall enrollment has significantly declined since 2010
Many adults are looking for lifelong learning
Student bodies have changed with a significant portion 25+
Costs of the traditional classroom are not scalable
Convenience is an increasingly important criteria
Higher education IT leaders have issues similar to large businesses

Older technology is expensive and time-consuming to maintain.
It is also time-consuming and expensive to upgrade to the latest capabilities so they are not able to deliver the experiences being requested
Integration into other systems of record is difficult or not possible
Analytics are fragmented at best - with the increasing use of analytics in other areas of operations, institutions are missing out on an opportunity to increase the use of data and analytics to support strategic decision making
For this discussion, let's look at a technology CIOs can use to support the transformation at scale by extending the classroom to the world - cloud communications. Or, more specifically, unified communications as a service (UCaaS).
With voice, video and chat capabilities, UCaaS provides an affordable way to extend classrooms to the world. Some key considerations:
Flexibility - make it convenient for students to access the content at a time that works for their schedules, from any device, anywhere
Ease of use - students and instructors can instantly connect and collaborate with an intuitive, easy to use interface
Boundaryless - provides teachers with the ability to extend beyond the classroom and campus and reach students anywhere
Accessible - virtual meetings are a free way to test it
Flexibility
It's interesting to watch the speed at which universities and colleges are ramping up their ability to deliver online courses. By one count, there are currently 554 accredited institutions offering over 31,885 fully online degrees at the associate, bachelor's, master's, doctoral and certificate levels.
Tremendous progress has been made with about 77 million of the 220 million (35%) US adults age 25+ having a bachelors, professional, masters or doctoral degree according to the Census Bureau's Educational Attainment in the United States: 2018 numbers. There are another 22 million (10.2%) with occupational or academic associate's degrees.
Yet, there's more that can be accomplished to enable greater access and participation for everyone.
That's where cloud-based video communications can deliver additional flexibility to further enable students to connect and collaborate from anywhere on any device.
With internet access and the link, students are able to easily join live or recorded classes and connect and collaborate on projects in an experience that is almost like being there in person. Because it's browser-based, students don't need an application on their device, just the ability to connect to the internet.
A chat room within the video experience ensures students can ask a real-time question to inspire engagement throughout the lesson.
And, the experience is conducted on a platform that meets the strictest standards for security, reliability and compliance.
Ease of Use
For applications, the key to success is adoption. To drive adoption, the applications need to provide the right amount of functionality in a way that's easy to use. Today, people are more intolerant than ever when it comes to poor app experiences so one poor experience typical involves the delete button without a second chance - ever.
Ease of use is especially important when enabling students to connect and collaborate on group projects. With dynamic and jam-packed schedules, students don't have the time to waste on working through poor application usability when deadlines are looming.
Ease of use comes down to just a few things:
Can they count on it to just work? It needs to be there with the ability to take if for granted. Sounds obvious, but how many times have application issues impacted your productivity? Reliability issues tend to be characterized as making the application difficult to use.
Is "how to use it" obvious and clear? Industry jargon uses terms like intuitive, but that's ambiguous. Can students and teachers launch it and start using it without having to read a manual or take a prep class?
Does it do what they expect it to do? Can they quickly accomplish the required tasks in a way that makes sense to them? How often have you tried to us an app to get something done and find out it doesn't quite do what you need.
A cloud-based video communications solution can enable students and instructors to instantly connect to work through questions or bring easily bring students together to work on projects, regardless of device or location.
This level of ease of use is necessary to drive adoption and make online learning even more accessible.
Boundaryless
The classroom model for higher education institutions isn't affordable. That Gartner statistic on the estimated consolidation of smaller institutions is an example. Yet, the professors at those schools are doing great research and delivering material in interesting and effective ways. With an easy to access, affordable technology like video communications, they can expand beyond the physical limitations of the traditional classroom and offer their insights, information and instructional expertise to a much broader audience.
This ability to extend the classroom to the world drives a completely different economic model. One that is both more affordable to students while also being more economically viable for the institution.
Accessible
In this context, it's really about barriers to entry. For 8x8 video communications, that barrier is essentially zero. It's free. No limits. Students, teachers, administrators can instantly start using it to see if the technology is actually flexible, easy to use and boundaryless.
What's Next from Here
When considering cloud-based video communications and whether or not they can be part of your digital transformation, it's comforting to know the risk is very low with the ability to test their impact for free with 8x8.
With the ability to try and better understand how the technology works, how it can be applied and the impact it can have, IT leaders now have a lab that helps reduce their anxiety and blood pressure levels elevated by all the other challenging areas of their responsibilities.
Give it a test drive, for free, at https://8x8.vc and start exploring the possibilities that video communications can provide by extending your classrooms to the world.
Would love to hear from anyone who is fin