Business Disruption: Tools That Help to Manage Remote Workers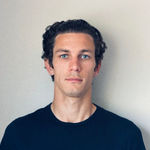 David Chase
March 06, 2020
According to U.S Census data1 from 2017, just 5.2% of workers in the US regularly work from home. This is around 8 million people, which is a relatively small number. However, this data is a couple of years out-of-date now and it's fair to assume this number is on the rise. It is also worth noting that there are many types of work that cannot be done remotely including many medical professions, service work and retail work.
Unforeseen circumstances can make the number of people needing to work remotely rapidly increase, and with such a small number of workers set up to work remotely can cause big problems for companies, their employees and customers.
The recent outbreak of COVID - 192 has meant huge numbers of employees being recommended to stay at home. Chevron sent home 300 employees3 from one of its London offices when an employee returned from Italy with flu-like symptoms. Media group OMG also reportedly sent home 1,000 employees. This outbreak has even caused the Dow Jones4 to suffer its biggest-ever single-day drop.
Disruption also comes in other forms. Many organizations suffer because of a natural disaster, such as flooding or a hurricane. One of our customers, Live Oak Bank5, is a real example of this. In 2018 Hurricane Florence caused all of Live Oak Bank employees to be dispersed across neighboring states in order to continue their operation.
Events like this can have a meaningful negative impact on business unless managed properly. A major concern for managers is how to ensure their teams continue to operate effectively. Managing a team that sits in the same office as you has its difficulties, and for people who haven't previously managed the team remotely, it can seem like a daunting task. How can I answer my team's questions? Do I know whether or not everyone is available to take customer calls? Are our sales targets still going to be met?
It is entirely possible to not only be resilient and continue working through these times of disruption but to thrive. Being ready for disruption is key to being able to guide your organization through it without affecting the day-to-day operations or revenue.
Tracking key sales metrics
Communication is crucial to all sales organizations. Connecting with our prospects and customers, but also other members of the team or company who provide value in the sales cycle.
In an office environment, it's easy to walk over to your colleague's desk, see if they are on the phone or out to lunch and take action accordingly. This approach is much more difficult when everyone is remote.
8x8 Analytics for Virtual Office provides an easy to read, real-time dashboard displaying users current status. The dashboard will show you who is available, on a call, busy, away or offline. It is simple to customize using filters to make sure the people you care about most are always displayed.